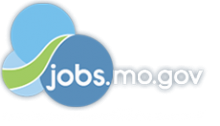 Job Information
Chewy

Facilities Tech III

in

Belton

,

Missouri
Our Opportunity:
Chewy is currently recruiting for a Facilities and Maintenance Technician III at our fulfillment center in Belton, MO. This position is responsible for safely maintaining the daily operations of the facility, conveyance systems and both manual and automated equipment throughout the fulfillment center.\u0026amp;nbsp; Our goal is to achieve zero downtime by utilizing scheduled, planned, and preventative maintenance activities to identify and resolve issues prior to failure and to quickly resolve breakdown issues to minimize impact to Operations.\u0026amp;nbsp;
\u0026amp;nbsp;
What you\u0026#39;ll do:
Work in a safe and efficient manner utilizing proper PPE, CHE and LOTO procedures

Follow all Company policies and adhere to Chewy standards

Comply with all written procedural job instructions (JI's)

Ability to cover all responsibilities of lower grade technicians and utility workers including battery changes

Utilize the CMMS system for documenting work completed and parts usage for traceability and tracking

Follow verbal and written task assignments, work from prints, schematics, operating \u0026amp;amp; repair manuals

Lead PM and PdM services

Perform inspections of conveyor \u0026amp;amp; air systems, packing \u0026amp;amp; shipping equipment, and all building systems

Perform periodic and general maintenance tasks as assigned or scheduled

Complete tasks including plumbing, painting, rack repair, cleaning, general carpentry \u0026amp;amp; metal fabrication

Respond to work requests by priority

Systematically problem solve, troubleshoot, and resolve breakdown issues with various equipment including conveyors, automated storage \u0026amp;amp; retrieval, and packaging systems

Participate in project work

Identify and implement ways to continuously improve systems and processes

Lead, teach and guide lower grade technicians

Work in various seasonal climates and at various heights

Ensure a safe work environment.
\u0026amp;nbsp;
What you'll need:
\u0026amp;nbsp;
3- 5 years technical experience in Distribution or Manufacturing environment

AC/DC motor experience

480/3 phase, 277 and 120 voltage electrical experience

Experience with low voltage / control voltage

Experience with building systems such as fire suppression, air compressors, power distribution

Understanding of PLCs and ladder logic

Standard I/O device knowledge

Conveyor experience preferred

Mechanical experience

Powered industrial truck experience preferred

Windows/ PC experience

HVAC knowledge

Hydraulics and Pneumatics experience

Ability to teach and coach others

Ability to work nights, weekends, and overtime
\u0026amp;nbsp;
\u0026amp;nbsp;
Chewy is committed to equal opportunity. We value and embrace diversity and inclusion of all Team Members.
\u0026amp;nbsp;
If you have a disability under the Americans with Disabilities Act or similar law, or you require a religious accommodation, and you wish to discuss potential accommodations related to applying for employment at Chewy, please contact HR@Chewy.com.
\u0026amp;nbsp;
To access Chewy's Privacy Policy, which contains information regarding information collected from job applicants and how we use it, please click here: https://www.chewy.com/app/content/privacy).
Chewy is committed to equal opportunity. We value and embrace diversity and inclusion of all Team Members. \u0026amp;nbsp; If you have a disability under the Americans with Disabilities Act or similar law, or you require a religious accommodation, and you wish to discuss potential accommodations related to applying for employment at Chewy, please contact\u0026amp;nbsp;HR@Chewy.com. \u0026amp;nbsp; To access Chewy's Privacy Policy, which contains information regarding information collected from job applicants and how we use it, please click here:\u0026amp;nbsp;https://www.chewy.com/app/content/privacy).