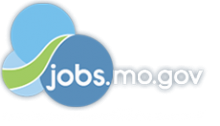 Job Information
The Boeing Company

Lead Structural Design Engineer

in

Berkeley

,

Missouri
The Boeing Company is seeking a senior Structural Design Engineer to join their growing team in St. Louis, MO. This is a lead position and will provide technical direction and oversight for sustainment activities in support of a tactical fighter program.
The candidate should possess strong structural design  and coordination skills.  Experience with metallic and composite structure is desired.  The candidate should be a self-starter with the ability to work with little oversight. Must be able to plan and execute tasks within constraints imposed by internal and external customer schedules. Strong leadership skills, experience leading teams and projects, and experience with mentoring and teaching is highly desirable.
Job Responsibilities
Technical Lead responsibilities Structures Design Team
Develop designs for primary and secondary structure that meet structural and integration requirements using 3-D Computer Aided design tools & other methods to provide product definition to engineering teams and suppliers.
Leads and reviews work of design team for the air vehicle.Provide assistance as required to keep projects on-track
Supports internal / external design reviews, technical interchange meetings (TIMs), preliminary / critical design reviews (PDR / CDR) with USAF Customer
Works with contracts and business operations to scope work packages and estimate budget and schedule plans
Coordinate engineering projects with our business partner to ensure technical interfaces are coordinated
Supports creation and review of Program Change Requests as part of the change management process
Act as CAM when required for select projects
Identify and capture new business opportunities
Mentor/Coach junior engineers | Manage time & prioritize tasks to ensure individual and team commitments are met
Works under minimal direction
Ensure thorough coordination between design and other IPT teams.Work well with other teams to achieve solutions.
Promote and ensure design team follows corporate and program processes in completion of tasks
Provide technical insight and interject technical guidance that promotes good design practices, safety, risk awareness, and risk mitigation
Be personally accountable and uphold the highest integrity, honesty, safety, and ethics
Supports in-service products by evaluating field action requests and providing timely dispositions
Security Clearance:
This position requires the ability to obtain a U.S. Security Clearance for which the U.S. Government requires U.S. Citizenship.
*An interim and/or final U.S. Secret Clearance Post-Start is required.
REQUIRED SKILLS AND EXPERIENCE
Bachelor's degree in Engineering or related technical field of study
At least 5 years experience with aircraft structural design methods and practices
Experience with 3D modeling, 2D drawings, and drawing packages
Experience estimating costs and developing schedules that meet Earned Value Measurement (EVM) requirements
PREFERRED SKILLS AND EXPERIENCE
Experience using CATIA/ENOVIA to release Build-To-Packages (BTP)
Proficiency with MS Office Suite and the ability to generate concise, clear Powerpoint packages to brief engineering design issues/solutions
EVM Certified
MRB experience
Experience influencing stakeholders to drive measurable business outcomes
Typical Education / Experience
Degree and typical experience in engineering classification:
Bachelor's and 11 or more years' experience, Master's with 9 or more years' experience or PhD with 6 or more years' experience.
Bachelor, Master or Doctorate of Science degree from an accredited course of study, in engineering, computer science, mathematics, physics or chemistry. ABET is the preferred, although not required, accreditation standard.
Relocation:
This position offers relocation based on candidate eligibility
Employee Referral Bonus:
Referrals to this job eligible for bonus
Drug Free Workplace:
Boeing is a Drug Free Workplace where post offer applicants and employees are subject to testing for marijuana, cocaine, opioids, amphetamines, PCP, and alcohol when criteria is met as outlined in our policies.
Boeing is an Equal Opportunity Employer. Employment decisions are made without regard to race, color, religion, national origin, gender, sexual orientation, gender identity, age, physical or mental disability, genetic factors, military/veteran status or other characteristics protected by law.