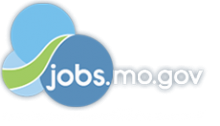 Job Information
The Boeing Company

Product Security Engineer

in

Berkeley

,

Missouri
Job Description
At Boeing, we innovate and collaborate to make the world a better place. From the seabed to outer space, you can contribute to work that matters with a company where diversity, equity and inclusion are shared values. We're committed to fostering an environment for every teammate that's welcoming, respectful and inclusive, with great opportunity for professional growth. Find your future with us.
The St. Louis Product Cybersecurity Engineering Capability is seeking an Experienced Engineer to lead Cybersecurity integration and liaison activities for the B-52 Radar Modernization Program (RMP) as a Sub-System Lead in St. Louis, MO .
This role is not an IT Cyber role but is, instead, a technical engineering position. Cyber has existed on information systems and home computers for years but this team is on the bleeding edge of figuring out how to apply some of those lessons onto much more complex and rigorous embedded systems like the B-52 RMP. If you want to get in on the ground floor of a new capability, this is the place to do it!
The Product Cybersecurity Capability is looking for strong systems thinkers and natural integrators with diverse interests and experience to help put different lenses on the engineering security architecture. The team is seeking engineers with robust backgrounds in fields including – but not limited to – Electrical Engineering, Systems Engineering, Avionics, and Mission Systems. Experience with cybersecurity is desired. Strong technical backgrounds are the key markers of the successful candidate; the team will teach the candidate "Cyber" once they are on board. The team has developed several tailored classroom training experiences to accelerate the candidate's knowledge acquisition of cybersecurity.
Position Responsibilities :
Work closely with a variety of engineering and non-engineering stakeholders

Ensure the relevance of architecture and system designs in implementing program cybersecurity requirements

Partner with team members in multiple sites

The role would be highly autonomous with regards to the program but would be supported by a strong cadre of local cybersecurity team members, managers, and technical mentors

Up to 25% travel could occur depending on the needs of the program between St. Louis and Oklahoma City

Work with internal and external stakeholders (including USAF customers and various Boeing suppliers) to develop and document complex software, electronic and electrical system cybersecurity requirements

Coordinate analysis of said systems and drive implementation of requirements into the product system architecture by influencing hardware and software designs as well as interface control documents (ICDs), critical item development specifications (CIDS), and supplier statement of work (SSOW)

Lead and participate in test and validation activities for the systems (and derivative cybersecurity requirements) that they support

The selected candidate will be required to obtain a Security+ certification (sponsored by Boeing Learning Together Program) within 6 months of the start date
A successful candidate will possess the following skills:
Strong communicator and comfortable working with a multitude of engineering design groups across multiple sites

Interfacing with suppliers and presenting in major program meetings

Documenting and negotiating security architecture among various stakeholders

The successful candidate will encounter a good deal of systems-level experience and exposure quickly

Many SSM Program Managers know the cyber team by name…good career equity in a tightly knit site like St. Louis
Work Authorization :
This position requires the ability to obtain a U.S. Security Clearance for which the U.S. Government requires U.S. Citizenship. A final U.S. Secret Clearance Pre-Start is required.
Basic Qualifications (Required Skills/Experience) :
Bachelor's, Master's or Doctorate of Science degree from an accredited course of study, in engineering, computer science, mathematics, physics or chemistry

1 or more years' experience in requirements analysis and/or avionics systems

1 or more years' experience collaborating in a team environment
Preferred Qualifications (Desired Skills/Experience) :
Active US Security Clearance ( Minimum SECRET )

Experience with military aircraft system is a plus though not required

Experience authoring and interpreting ICDs is a plus though not required

Experience with Systems Security is a plus though not required

Experience managing projects through key program milestones (including defining entry/ exit criteria) is a plus though not required

Knowledge of the DoD policies and requirements related to cybersecurity are a plus, though not required
Typical Education & Experience :
Education/experience typically acquired through advanced technical education from an accredited course of study in engineering, computer science, mathematics, physics or chemistry (e.g. Bachelor) and typically 5 or more years' related work experience or an equivalent combination of technical education and experience (e.g. PhD, Master+3 years' related work experience). In the USA, ABET accreditation is the preferred, although not required, accreditation standard
Relocation :
This position offers relocation based on candidate eligibility.
Shift Work Statement :
This position is for 1st shift
Boeing is an Equal Opportunity Employer. Employment decisions are made without regard to race, color, religion, national origin, gender, sexual orientation, gender identity, age, physical or mental disability, genetic factors, military/veteran status or other characteristics protected by law.