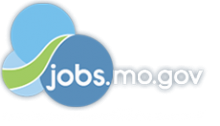 Job Information
Andy B's Entertainment & Bowling Centers

Technician

in

Branson

,

Missouri
OVERVIEW:
Technicians are responsible for maintaining a safe and fully operational facility to ensure the best guest experience. Our technicians assist with repair and upkeep of bowling and gaming equipment, setup and management of technology-based systems, and interior and exterior maintenance.
KEY RESPONSIBILITIES:
Uphold operational procedures, quality standards, and safety protocols to ensure guest satisfaction.

Perform electrical, mechanical, and technical work related to construction, repairs, preventative and scheduled maintenance.

Ensure compliance with all safety, health, and environmental requirements and policies.

Maintain an organized, clean, tidy, and safe shop area.

Complete opening/closing duties.

Demonstrate Andy B's Core Values: Teamwork, Service, Inspiring Fun, Excellence.

KEY REQUIREMENTS:

Must be 18 years of age.

Basic working knowledge of hand tools is required.

Minimum of 6 months mechanical and building maintenance experience preferred.

Understanding and knowledge of electronics, computers, mechanics, and hydraulics.

General knowledge of related OSHA regulations and safety practices.

Strong problem-solving skills and a get-it-done attitude.

Excellent time management, problem-solving, and organization skills.

Ability to work in a fast-paced, team-oriented environment.

BENEFITS & PERKS:

Free bowling for team member and their immediate family while off-duty.

50% off food and beverage purchases while on break.

20% off food and beverage purchases while off-duty.

Medical, dental, and vision insurance (after waiting period).

Fun and rewarding workplace culture.
Andy B's Entertainment & Bowling Centers participates in the E-verify program for all new team members. For more information, visit:
E-Verify Participation Poster (https://e-verify.uscis.gov/web/media/resourcesContents/E-Verify_Participation_Poster_ES.pdf) , E-Verify Right to Work Poster (https://www.e-verify.gov/sites/default/files/everify/posters/IER_RighttoWorkPoster.pdf) , E-Verify Right to Work Poster(Sp) (https://www.e-verify.gov/sites/default/files/everify/posters/IER_RighttoWorkPosterES.pdf)
Powered by JazzHR