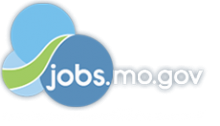 Job Information
SSM Health

Clinical Lab Scientist

in

Bridgeton

,

Missouri
Divison:
This is a PRN position with SSM Health Cancer Care. We are looking for someone to work at several of our locations. We pay mileage for any location outside of your Home Location.
At SSM Health, we know the healing power of presence begins with compassionate employees like you. Our Mission and Values put the patient first and place you in a position to leverage your CLS skills every day. As a Clinical Lab Scientist, also known a Medical Technologist, Medical Lab Scientist, or Medical Laboratory Technician you will perform a variety of laboratory tests to help identify health conditions like cancer, diabetes, heart disease and other illnesses. In return, you can expect a work environment where: • You are an important part of the health care team for our patients• Each employee finds meaning in work, leveraging skills and talents toward a greater purpose • Teamwork and collaboration is encouraged and necessary If you are ASCP certified then we'd love to learn more about you! Please fill out your application today.
PRIMARY RESPONSIBILITIES
Performs a full range of laboratory tests from simple blood tests to more complex tests.

Interprets test reports and communicates findings to physicians.

Escalates unusual, critical or abnormal results.

Operates complex electronic equipment, computers and precision instruments.

Maintains accuracy of equipment and reagents by performing established preventive maintenance procedures.

Assists providers in choosing appropriate lab test.

Performs and evaluates quality control procedures.

Operates, maintains, calibrates and troubleshoots instruments.

Assists with the proper storage of hazardous materials.

Reviews current literature and attends meetings and seminars to keep informed of new developments in field.

Assists in the proficiency testing program in the lab.

Works in a constant state of alertness and safe manner.

Performs other duties as assigned.
EDUCATION
Associate's degree or equivalent years of experience and education
EXPERIENCE
PHYSICAL REQUIREMENTS
Frequent lifting/carrying and pushing/pulling objects weighing 0-25 lbs.

Frequent sitting, standing, walking, reaching and repetitive foot/leg and hand/arm movements.

Frequent use of vision and depth perception for distances near (20 inches or less) and far (20 feet or more) and to identify and distinguish colors.

Frequent use of hearing and speech to share information through oral communication. Ability to hear alarms, malfunctioning machinery, etc.

Frequent keyboard use/data entry.

Occasional bending, stooping, kneeling, squatting, twisting and gripping.

Occasional lifting/carrying and pushing/pulling objects weighing 25-50 lbs.

Rare climbing.
SSM Health is committed to equal employment opportunity based on race, color, religion, national origin, gender, sexual orientation, gender identity, pregnancy, age, physical or mental disability, veteran status, and all other statuses protected by law.