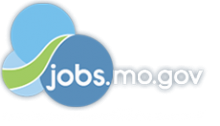 Job Information
Hunter Engineering

Electrical Engineer CO-OP

in

Bridgeton

,

Missouri
Overview
Hunter Engineering Company is a global leader in the development and manufacturing of computer based automotive service equipment. We are in search of enthusiastic and self-motivated sophomores, juniors, or seniors with a major or minor in a field of study cohesive with Electrical Engineering, Computer Engineering, or Computer Science.
Research & Development, Software
Create small test programs for a variety of projects. Test programs are typically written in C++, C#, VBA, Python or PowerShell depending on what is being tested and what the student is more comfortable using. Microsoft Visual Studio is the typical IDE used but another popular alternative is Visual Studio Code.

Research and test different approaches to completing a task. An example would be a program to detect an object and blur it out in an image. We recently tested 3 different ways to do the blurring and picked out the best one based on speed, functionality and best fit into a larger program.

Modify existing software to fix bugs, make improvements and add functionality. On larger software projects that span several co-op students, it is not uncommon to make software changes to the project as we make more discoveries.
Equipment Evaluation
Evaluate various commercial equipment to determine if it can be used in Hunter products or internally for R&D or in manufacturing. Example commercial equipment from past work includes bar code scanners, Microsoft Kinect, and Google glasses.
Product and R&D Testing
There is always a need to test products, software, hardware and experiments during R&D. Testing typically happens if there is a big push to get a new product released. Testing also occurs during the experimental part of R&D. Testing can range from just "trying it out" to execution of a more formal test plan under the direction of a project engineer. When testing new ideas, the results are usually formalized in a useable and effective manner in order to analyze the results against objectives.
Computations and Calculations
Perform engineering computations and calculations. Example calculations from past work include vehicle speed from Hunter measurements, optimal camera lens focal length for a given distance, pixel versus distance changes, and optimal angle of incidence for light on a subject to get the best results from Hunter equipment.
Engineering Documentation
Create a written document of research performed such that another coop could repeat the research.

Create instructions on getting a project running which would include installing software, software projects to compile, hardware required and the testing process. These instructions would typically be used by other student coops and eventually more broadly across the company.
The individual will be involved in a variety of projects which may include:
Software installation, design, and testing (at least 80% of the work)

Test and evaluate prototypes

Minor analysis and engineering calculations

Electronic design, prototype construction and evaluation (EE/CompE)
It will be our intent and purpose to provide the individual with real world experience, which includes assisting in the progression of a product from concept stage to production. The work done by co-ops in this position is applied to actual Hunter products. The work is normally very individualized even if you are working in a larger group. Our goal is to provide an experience that will be an important, effective first step in the career of a future project engineer.
Also visit our website for testimonials from previous co-ops
https://www.hunter.com/about-us/careers/co-op/
Minimum 3.0 GPA (must be on resume)

Major studies in Electrical Engineering, Computer Engineering or Computer Science

At least some programming experience

Excellent communication skills.
Street: 11250 Hunter Drive