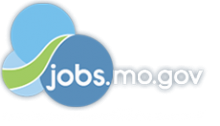 Job Information
SSM Health

Maintenance Technician II

in

Bridgeton

,

Missouri
Divison:
Do you want to work in a place where your skills are valued and help others, then SSM Health is the place for you! We are currently looking to add a well-rounded maintenance technician that specializes in finish work and painting to the SSM team at DePaul Hospital in St. Louis. Your hard work and attention to detail will undoubtedly help us to create the best care environment for those that need it most.
PRIMARY RESPONSIBILITIES
Performs repairs according to work orders or verbal instructions and compiles proper documentation following established policies and procedures. Identifies and requests parts and components needed to complete tasks.

Works with vendors, contractors, and factory representatives in regards to the repair and replacement of equipment. Assists contractors and other personnel with connections and shut-offs for water and fire systems.

Performs basic plumbing and electrical repairs and appliance repairs including, but not limited to: changing light bulbs, replacing ballasts and installation of light fixtures.

Performs carpentry and minor construction projects including, but not limited to installation and or repair of drywall, walls, flooring, ceramic tile cabinetry, countertops, shelving, painting.

Assists in maintaining a clean and safe work environment including, but not limited to: debris/trash removal, heavy lifting/moving of materials and equipment, floor-sweeping and material storage.

Works in a constant state of alertness and safe manner.

Performs other duties as assigned.
EDUCATION
High school diploma or equivalent
EXPERIENCE
PHYSICAL REQUIREMENTS
Constant standing and walking.

Frequent lifting/carrying and pushing/pulling objects weighing 0-25 lbs.

Frequent reaching, gripping and keyboard use/data entry.

Frequent use of vision for distances near (20 inches or less) and far (20 feet or more).

Frequent use of hearing and speech to share information through oral communication. Ability to hear alarms, malfunctioning machinery, etc.

Occasional bending, stooping, climbing, crawling, kneeling, sitting, squatting, twisting and repetitive foot/leg and hand/arm movements.

Occasional lifting/carrying and pushing/pulling objects weighing 25-50 lbs.

Occasional use of vision to judge distances and spatial relationships and to identify and distinguish colors.

Rare use of smell to detect/recognize odors.

Rare driving.
SSM Health is committed to equal employment opportunity based on race, color, religion, national origin, gender, sexual orientation, gender identity, pregnancy, age, physical or mental disability, veteran status, and all other statuses protected by law.