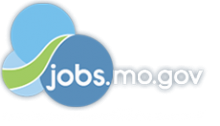 Job Information
Hussmann

Manufacturing Engineer

in

Bridgeton

,

Missouri
Manufacturing Engineer
Tracking Code
POS-226840
Job Description
The purpose of this position is to provide direct manufacturing engineering expertise during the new product development/introduction and provide input to the design team to improve the Design for Manufacturability, improve product quality, and reduce product cost. This position will work with manufacturing and design teams to plan and facilitate new products into current manufacturing processes as well as developing new processes as required.
Participate in design reviews with the NPI teams and provide the voice of manufacturing early in the design process.

Actively involved in Prototype building and provide manufacturing input to reduce cost, improve quality and repeatability. Identify fracas items for design improvement.

Identify the key elements driving or affecting cycle time, line balance, and constraints. Provide detailed guidance to improve design and reduce manufacturing cycle time.

Develop standard work, cycle time, and line balance for New Product Introduction. Detail processes and sequence of operations.

Work with local manufacturing and operation team and gain agreement on proposed processes and modifications. Develop MAB checklist and criteria for success.

Plan and direct all phases of the MAB and lead the manufacturing assessment builds with the intent to meet schedule dates and have minimal fracas items.

Develop manufacturing Control Plans associated with new product designs and processes.
Required Experience
Bachelor's degree in Manufacturing Engineering, Industrial Engineering or related Engineering field required.

5-7 years of experience in manufacturing with assembly and sheet metal fabrication experience.

Knowledge in Design for Manufacturing (DFM) and lean manufacturing principles, waste reduction, and six sigma tool.

Strong project management skills.

MS Office programs with intermediate skills in Excel.

Proficient in AutoCAD and/or Solid Works

Superior communication skills and can present his/her ideas in a clear, concise manner

Unquestioned integrity and values that the organization can trust without reservation

Consensus builder with strong persuasion skills

Highly motivated team player who contributes to an atmosphere in which people collaboratively, enthusiastically and effectively produce results

Good listener with a strong sense of self

Flexible with the ability to change, adapt and grow

Exhibit passion for the mission of the company and the needs of our clients
Job Location
Bridgeton, Missouri, United States
Position Type
Full-Time/Regular
Site Map| Copyright 2019 Hussmann Corporation. All rights reserved
This contractor and subcontractor shall abide by the requirements of 41 CFR 60-1.4(a), 60-300.5(a) and 60-741.5(a). These regulations prohibit discrimination against qualified individuals based on their status as protected veterans or individuals with disabilities, and prohibit discrimination against all individuals based on their race, color, religion, sex, sexual orientation, gender identity or national origin. Moreover, these regulations require that covered prime contractors and subcontractors take affirmative action to employ and advance in employment individuals without regard to race, color, religion, sex, sexual orientation, gender identity, national origin, disability or veteran status.