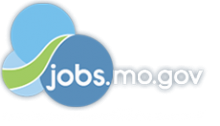 Job Information
Hunter Engineering

Mechanical Engineering CO-OP

in

Bridgeton

,

Missouri
Hunter Engineering Company is a global leader in the development and manufacturing of computer based automotive service equipment. We are in search of an enthusiastic and self-motivated sophomore, junior, or senior with a major or minor in a field of study cohesive with Mechanical Engineering.
TIME FRAME: May 2021 - Dec 2021
Hunter's ME Co-Ops gain experience in:
Product Testing
Execute a test plan under the direction of a project engineer, format the results in a useable and effective manner, analyze the results against stated objectives and write a report of the findings

Lab/Shop

Assist in building prototypes by operating various machine shop tools and performing basic fabrication techniques

Designing and fabricating test fixtures.

Equipment Evaluation

Assemble/tear down equipment (competitor's and Hunter's) for hands-on experience and for assisting the project engineer in competitor analysis and/or equipment operation

Liaison Engineering

Discuss the concept and principles of manufacturability/productivity with the project engineer and the manufacturing engineer

Review and Perform, where possible, fabrication and assembly

Discuss the liaison role and requirements of getting a design out of engineering into manufacturing

Quality Assurance

Discuss the concept and principles of designing quality into a product
The individual will be involved in a variety of projects which may include:
Prototype construction and evaluation

Test program development and administration

Shop experience, hands-on work experience

Minor analysis and engineering calculations

Analyzing data and using Microsoft Word and Excel to prepare reports

Design and Fabricate Test Fixtures
It will be our intent and purpose to provide the individual with real world experience, which includes assisting in the progression of a product from concept stage to production. This position will focus on exposing an aspiring mechanical design engineer to the total product evolution process, including a first-hand, practical exposure to the manufacturing floor. Our goal is to provide an experience that will be an important, effective first step in the career of a future project engineer.
Also please visit our website with testimonials of past co-ops at https://www.hunter.com/about-us/careers/co-op/
Minimum 2.5 GPA

Major studies in

Mechanical Engineering

Aerospace Engineering

Mechatronics and Robotics Engineering

Manufacturing Engineering

Working knowledge of Microsoft Excel, Word and PowerPoint

Hands-On Experience using tools preferred.
Street: 11250 Hunter Drive