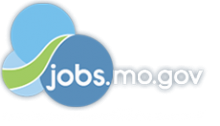 Job Information
Hunter Engineering

Plant Superintendent

in

Bridgeton

,

Missouri
Hunter Engineering Company is a world leader in automotive service equipment, offering state-of-the-art wheel alignment systems, wheel balancers, lift racks and more. Hunter equipment is approved and used by vehicle manufacturers, automobile and truck dealers, tire dealers and automotive service facilities around the world. We are currently seeking a Production Manager.
This person is responsible for the overall performance of the manufacturing plant, overseeing the activities of the staff, support personnel and hourly workers while insuring that the products meet all quality standards, cost targets and customer required lead times. This individual is responsible for initiating and/or implementing programs involving new product introductions, quality improvements, cost reductions and operational changes. The individual has direct responsibility for all hourly supervision.
PRINCIPAL DUTIES & RESPONSIBILITIES:
Responsible for developing and overseeing compliance with safety programs and policies to ensure safe operations and compliance with state and federal regulations.

Responsible for compliance with quality programs and procedures.

Responsible for managing customer service performance. Ensures integrity of customer service measures and plans production activities to optimize the long-term cost benefit to the overall Supply Chain.

Responsible for developing annual operating budgets for direct labor and overhead spending. Manage financial performance to expected goals.

Responsible for developing individual capital projects and justifications that support long-term, low-cost operations.

Develop and oversee seasonal staffing plans for utilization of employees to minimize overall costs and ensure safety and quality standards are met.

Provide leadership development and support for the Manufacturing Team. Identify training needs and implement programs.

Produce product to the standards required at targeted costs.

Enforce Company policies and procedures as written.

Resolve issues that arise in the course of daily operation in accordance to the guidelines established and/or past practices.

Interact as required with upper management, Engineering, Q/A, Purchasing, Customer Service, Finance and Field Reps.

Be the driving force in making operational improvements in the plant.

Oversee the hiring and termination of employees at the plant.
QUALIFICATIONS AND EXPERIENCE REQUIRED:
Superb people skills (coaching/counseling, motivation, performance, employee relations, etc.) at hourly and staff levels

Excellent planning and organizational skills

Team building skills – both inter and intra department

Exceptional analytical, root-cause-analysis, and decision making abilities

Effective written and verbal communication/presentation skills

Creative, highly motivated, and self-starting

Excellent communication skills to all levels within the organization.

Excellent mechanical aptitude and work experience performing the hourly functions in an assembly plant

Experience working with Engineering, Production Control and Quality Assurance.

High analytical ability and proven problem solving skills.

Knowledge of financial aspects of a manufacturing business.

Assist in resolving Union Contract disputes

Partner with HR, Legal in negotiating Union Contract
External Company URL: www.hunter.com
Street: 11250 Hunter Drive