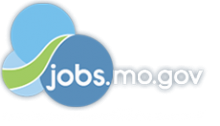 Job Information
Hunter Engineering

Project Manager

in

Bridgeton

,

Missouri
Hunter Engineering Company designs, manufactures, and distributes a wide range of first-class passenger car and truck service equipment, including wheel alignment systems, suspension and brake testing systems, wheel balancers, brake lathes, tire changers, and vehicle lifts.
We are seeking a motivated Project Manager/ Product Owner to join our Agile IT Development team. The product owner will continually engage with and analyze the needs of a diverse customer base in order to define software products that deliver the most value to the organization. To ensure the team is always focused on the most urgent development, this individual will manage and communicate progress for the team's road map, product backlog, and release plan. Projects consist of custom mobile and web applications for both external and internal use.
Direct software development initiatives.

Research and analyze competitors' software products and strategies.

Communicate with users to model their work-flows, analyze their needs, and derive features that will generate high customer satisfaction.

Create and maintain a prioritized software product initiative road map.

Define a product vision for the nearest upcoming initiative.

Create and maintain a product backlog containing well-defined, prioritized user stories that will realize the product vision and the primary goals of the initiative.

Create and maintain a release plan for the current, affirmed software development.

Communicate plans and product development status with users and stakeholders.

Facilitate shared ownership among users and stakeholders for updates to the road map and product backlog.

Prepare for the Agile team meetings so they run efficiently.

Facilitate, or collaborate with a scrum master to facilitate productive road map refinement, product visioning, story workshop, release planning, sprint planning, backlog refinement, and sprint review meetings.

Plan for measuring the value of epics and stories to ensure releases satisfy expectations and align to strategic goals.

Keep abreast with Agile best practices and new trends.

Bachelor's Degree or an equivalent combination of education and experience in Business, Management, Engineering, Computer Science, or Information Technology.

Professional Scrum Product Owner certifications are a plus.

A creative visionary and entrepreneur.

2+ years of experience as a product owner, product manager, or

2+ years of product development, or other managerial experience in a team-oriented software development environment.

Proficiency in Agile methodologies and principles.

Proficiency in communication, presentation, and leadership.

Proficiency in business analysis.

Proficiency in organizational skills and time management.

Proficiency in current technological capabilities for software products.

Knowledge of and strong interest in emerging web and mobile technologies.

Knowledge of the manufacturing industry is a plus.

Knowledge of Business Intelligence, PLM, Salesforce, ERP is a plus.
External Company URL: www.hunter.com
Street: 11250 Hunter Drive