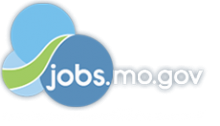 Job Information
Panasonic

Quality Engineer

in

Bridgeton

,

Missouri
Lead advanced product quality planning (APQP) activities within Hussmann's product development process to ensure effective planning is taking place throughout the product development lifecycle . This position would work cross-functionally with the Engineering, Sales, Product Management, Manufacturing, and Service representatives.
This position will support the entire Hussmann business…all 4 Hussmann assembly plants, CIG and CRD, PAPRSA, and corporate quality Project Management activities. This position will support Panasonic/Hussmann NA synergy initiatives where applicable
Lead APQP activities in new product development. Represent the Operations Department in project review meetings. This role is responsible for confirming the completion of Operations related deliverables and escalating issues that would impact quality or manufacturing performance.

Engage with project teams to ensure on-time delivery of product quality plans to mitigate risks resulting from product changes and launches.

Serve as Hussmann's SME on APQP methodologies including training cross-functional teams at all sites to establish quality planning standards that align with new product development methodologies and standards.

Facilitate design reviews to identify possible risks at the early stages of the development process. Collaborate with Engineering to develop corrective actions that mitigate these risks. Review Engineering specifications and test criteria to assure the manufacturing and testing process can meet the specification requirements.

Champion the Manufacturing Assessment Build (MAB) milestone to identify issues and assure the readiness of the manufacturing team. Work with the Field Quality to implement Early Launch Containment plans.

Provide Hussmann Quality Management System administration to maintain various metric tracking. Strong background required utilizing Microsoft SharePoint and Power BI. SQL (structured query language) programming experience a plus.

Utilize the Hussmann Behaviors for Success to deliver on the Hussmann Promise to continuously provide the most customer-focused solutions in the food retailing industry.
Qualifications and Education Requirements
Bachelor's degree required (bachelor's degree in an engineering field preferred)

5-7 years of total work experience with 5 years background in APQP Project Management

Control Plans and D/PFMEA development using AIAG product launch guidelines within an OEM or tier 1 supplier setting preferred.

APQP Engineering, Quality Assurance, and Quality Engineering experience required.

Computer technical fluency with experience writing SQL programming and electronic business management systems configuration desired.

Effectively communicate with all levels of Hussmann management and external associates, in both written and verbal forms.

Mobility within work facilities including manufacturing sites. Ability to travel independently. Travel requirements will vary with work assignments but could be 25-30% domestic and international