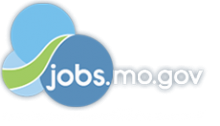 Job Information
Panasonic

Warehouse Supervisor

in

Bridgeton

,

Missouri
ROLE AND RESPONSIBILITIES
Ensure the picking and packing of orders, checked for Quality and maintained to Hussmann standards.
Ensure shipping of equipment is verified by picking list and that trucks are loaded properly to maximize space and secured to prevent damage.
Ensure documentation is efficiently distributed and released in a timely manner.
Monitor warehouse employees to ensure they handle receipts and shipments in accordance with customer and compliance requirements.
Complete warehouse operational requirements by scheduling and assigning staff tasks and following up of work results.
Manage employee performance. This process includes the alignment of employee goals, objectives, and competencies to support Hussmann business strategies.
Accurately work with WMS System and RF Scanners to maintain inventory.
Ensure received material/parts to be counted to make sure the bill of lading matches the product received and inspected for freight damage.
Follow documentation process if shortage or damage to incoming material is noted.
Maintain focus on meeting plant objectives in safety, quality, productivity, delivery and cost efficiencies throughout the warehouse.
Collaborate on various black belt and green belt Lean Six Sigma projects.
Implement projects improvements annually and show sustainability.
Provide support direction with the ability to lead a union workforce.
Ensure that we have the right parts, right place and at the right time by insuring all processes are being followed throughout the warehouse.
Qualifications and Education Requirements
Minimum 5 years' experience of direct supervision and leading an hourly workforce

3+ years' experience in warehousing or logistics industry, some of which have been specifically in a union environment

High School required; Bachelor's degree preferred

Personal accountability and ability to complete task through others

Maintain an understanding of the company's strategic goals.

Possess strong project management skills

Be able to communicate clearly and precisely, both orally and in writing.

Ability to effectively use computer systems to include WMS, E-mail, Word, Excel and RF and scanning equipment

• The ability to work in a fast-paced, driven environment. Overtime as needed as well as the ability to rotate shifts from 1st ,2nd and 3rd