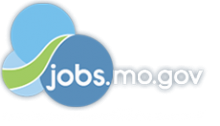 Job Information
Illinois Tool Works, Inc.

Field Service Engineer

in

Camdenton

,

Missouri
Field Service Engineer
1629 Old South 5, Camdenton, MO 65020, USA

Employees can work remotely

Full-time

FLSA Status: Non-Exempt

Company Description
ITW Electronics Assembly Equipment (a division of Illinois Tool Works, Inc. (NYSE: ITW)), is the global leader in process knowledge, services and manufacture of capital equipment used in the printed circuit board assembly and semiconductor industries. The group brings together the world's leading brands of electronics assembly equipment: MPM Printers, Camalot Dispensers, Electrovert Cleaners and Soldering Solutions, Vitronics Soltec Soldering Solutions and Despatch Thermal Processing Technology. For more information visit www.itweae.com
Job Description
Position Summary:
The FSE performs technical work with minimal supervision by the Field Service Manager, maintains all aspects (Service related) of his/her account base and insures all company/departmental policies are complied with.
The scope of this position, within the normal Customer Support field routines, is to perform basic work by providing professional service to our customers. Duties include system/retrofit installation/removal, troubleshooting, and repair of all company products. Also includes maintenance of customer files, selling maintenance agreements, supporting sales and marketing and adhering to the Field Service Standard Operating Procedures (FS-SOP).
Responsibilities:
· Perform installation/removal of company products (all systems, upgrades, modifications, and retrofits).
· Perform quality repairs with minimum call-backs.
· Perform/schedule Preventive Maintenance (PM) and systems checkouts.
· Perform customer basic training on operation and basic maintenance of ITWEAE machines.
· Maintain calibration kits and calibration/verification knowledge.
· Handle customer issues through prompt problem appraisal, escalation, resolution, repairs, and follow-up.
· Maintain system applications/SMT knowledge (if applicable).
· Provide system installation in-service training.
· Maintain a good rapport with customers, Sales Representatives, Sales Management, and peers.
· Provide timely follow-up to telephone calls and commitments to others.
· Maintain field inventory, parts usage, and timely return of defective parts.
· Review and provide feedback on manuals and publications issued by ITWEAE.
· Provide complete, accurate, and timely field service reports including OOBQ issues
· Provide expense control as dictated by the FS-SOP and Field Service Management.
· Reduce identified performance deficiencies.
· Sell Service Contracts to standards as directed by higher management.
· Participates in the specification and development of Customer Support Programs.
· Represent ITWEAE as a true professional demonstrating pride in self, as well as in our organization(s).
· Support factory acceptance testing (at ITW EAE factory) or customer field acceptance testing as required.
· Perform all other functions requested that are within the scope of this job, and as deemed necessary or appropriate by the Field Service Manager.
Qualifications
Position Skills and Experience Requirements:
· AA/AS Degree (Electrical) with 2 years' experience, or 5 years' experience if military.
· Training (certification) in computers (IBM based), and MS Windows environments.
· Training (certification) in mechanical/pneumatic assemblies and basic maintenance.
· At least 2 years of Field Service experience (or equivalent).
· Excellent fault isolation ability.
· Strong mechanical, electrical, and computer competency.
· Strong customer sensitivity and relationship skills.
· Understanding of customer retention concepts.
· Understanding of Account Based Field Management.
Additional Information
Compensation and Benefits:
• Base compensation commensurate with experience.
• Comprehensive Medical & Dental Plan with a Wellness Program
• Flexible Spending Accounts
• Disability, Life and AD&D Insurance
• 401k Matching Program and Company Contribution Retirement Plan
• Vacation and 11 paid holidays
• 3:1 Matching Program to charitable organizations
• Employee Discount Programs
• And more
Videos To Watch
ITW is an equal opportunity/affirmative action employer. All qualified applicants will receive consideration for employment without regard to sex, gender identity, sexual orientation, race, color, religion, national origin, disability, protected veteran status, age, or any other characteristic protected by law.