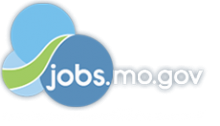 Job Information
Utilities Service, LLC

Trimmer/Climber with DL Line Clearance Experience Non-Union

in

Camdenton

,

Missouri
Asplundh Tree Expert, LLC – Trimmer/Climber
Do you love essential, physical work outside?
Are you fearless (but safe) when it comes to heights?
Do you want to work for a rewarding company that focuses on safety?
If you answered 'Yes' to all three of the above, keep on reading...
Since 1928, Asplundh has been dedicated to safe, efficient and innovative line clearance services to the utility industry. At Asplundh, your contributions are essential for restoring power to communities by being a part of a team that helps to keep electricity flowing after disaster strikes.
Asplundh promotes an environment of compassion, empowerment, transparency, inclusion and respect. We enjoy a family-like culture, working in nature, and working responsibly with dangerous equipment. We problem-solve as a flexible team and are always ready to learn and grow with the Company.
We expect active, constructive employee engagement for the betterment of the team, and the company commits to continual employee development. We offer a "Safety First" culture, industry-leading training and equipment, career advancement opportunities across the country, job stability no matter the economic climate, and competitive benefits. Join the family and experience the stability and satisfaction of a career with Asplundh.
Day-to-Day Work We Do In This Role That Helps Keep Electricity Flowing! (Primary Responsibilities):
Trimming and/or removing trees by climbing with the aid of a ladder, safety belt, climbing line, powered trimmer lift truck, or working from the ground using gasoline, air, and hand-powered saws, pruner, etc.

Using wedges, sledges, and chain saws in felling trees or trimming trunks, cutting and splitting logs into manageable pieces, cutting branches or trunk sections, and dropping or lowering them to the ground with lines.

Spraying stumps and brush with hand-spraying equipment to prevent further growth.

Loading and unloading trucks with logs, stumps, brush, and debris and/or feeding brush into a wood chipper.

Repairing slight damage to lawns, fences, and walks caused by tree trimming.

Safeguarding employees and public from hazards in and around work area by cooperating with customers, police, and fire departments when blocking street or driveways, setting up barriers, warning signs, flags, markers, etc.

Participate in training in order to safely perform tree and bucket rescue.

Assuming responsibility for the inspection and proper working conditions of tools, truck, and other work equipment. Requesting repair or replacement, when necessary.

Servicing gasoline, air, and hand-powered tools and other assigned equipment.

Relaying hand-signals, directing traffic, driving, and operating trucks and equipment, as assigned, as well as helping train new employees.

Performing other related work, as assigned by leadership.
You Will Need To Have (Minimum Requirements):
2+ years of experience in the recent tree trimming industry.

NO FEAR OF HEIGHTS!

Organized, hardworking, safety conscious, punctual, leads by example, self-motivated, honest, and customer service-driven.

Effectively communicates with others, with the ability to read and/or comprehend written and verbal instructions/information. Bilingual in English/Spanish is a plus.

Accountable; demonstrates dependability in attendance and timeliness, and carefully follows directions and instructions provided.

Is solution-oriented with the ability to apply feedback to improve performance.

Able to safely work alone and display quality and thoroughness in work product.

Team-focused; exhibits objectivity and openness to others, mitigates conflict and keeps emotions under control.

Maintains a positive, responsive and flexible attitude.

Maintains attention and concentration during dangerous tasks and while using equipment for extended periods of time.

Ability to interact professionally with all customers, team members, and those from external organizations.

Must have reliable transportation to and from the show up location.

Must be able to successfully pass a pre-employment drug screen.

Must have a valid driver's license.

Must pass a background check.
We Work Safe (Environmental Considerations):
We want to stress that because of our safety focus, and due to the inherently dangerous nature of the industry and requirements to work with or around hazardous equipment, employees must maintain attention and concentration for extended periods of time. These are highly physical jobs, for which we want to be clear with you about the physical requirements.
Working safely and with awareness in, on, and around hazardous equipment, on unlevel terrain, in close proximity to energized power lines with falling limbs and traffic hazards while working from varying heights above the ground (while secured).

Working safely in all temperatures and weather and with exposure to nature i.e., irritating plants and biting or stinging insects, and dust.

Working, with hearing protection, around excessive noise from machines, chain saw, wood chipper and other equipment.

Wear necessary Personal Protective Equipment as per task assigned and maintain a professional appearance at all times while abiding by the uniform code.

Safely and legally drive an approved company vehicle and enter and exit a vehicle numerous times a day.

Withstand exposure to all kinds of weather while completing mentally/physically demanding work assignments, i.e. rain, heat, sun, cold often while traversing various terrains while handling equipment or heavy loads of material.

Walk, climb, and work from ladders, or at various heights, on uneven and slippery surfaces.

Operate and service all required tools and equipment and have good hand-to-eye coordination.

Sufficient eyesight to judge distances, and coordination to get and safely use the appropriate equipment and tools.

The endurance and flexibility to work long hours and overtime (a standard 8hr to 10hr day) during holidays, emergencies, weekends, etc. including having your hands above your head for long periods.
You Will Need To (Physical Requirements):
Rarely (less than 10%): Includes kneeling, crawling, sitting, climbing stairs, and the use of color vision.
Occasionally (up to 33% of the time): Includes body movements like stooping, squatting, pushing, climbing ladders and climbing on and off trucks, reading, and lifting up to 50lbs.
Frequently (up to 66% of the time): Walking, hearing, speaking clearly over a wide range of distances, manual dexterity, twisting, carrying, pulling, balancing, and lifting up to 10lbs.
Continuously (67%-100% of the time): Standing, using your vision (seeing), depth perception, seeing far away (distant) objects, reaching, climbing, gripping, sense of touch, and lifting 10-50lbs.
Individuals must be able to perform the essential functions of the position with or without a reasonable accommodation. Individuals with a disability who desire a reasonable accommodation should contact the ADA Coordinator at 1-800-248-8733, ext. 1339.
An Equal Opportunity Employer, including disabled and vets.
#KOCG