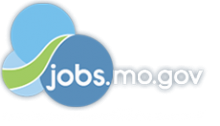 Job Information
ManpowerGroup

Safety Professional

in

Cape Girardeau

,

Missouri
You can see it. A company that offers you a career, not just a job. A place where you're challenged to innovate and encouraged to apply your talent and knowledge. That empowers you and expects you to make decisions that will propel the growth of its business. A company that relies on you to lead that growth and provides compensation worthy of your sterling accomplishments. If that's where you see yourself, Manpower has a career opportunity for you, working onsite at a dynamic client.
The Safety Professional is responsible for the effective management for the overall Manpower On-site Safety Program to reduce and avoid accidents at the client site. This person will be responsible for training Manpower Supervisors on their vital role and responsibilities in the safety program. This role will react promptly and efficiently to resolve all safety related issues, and communicate with client and teams on all follow-up. This person will act as leader, educator, liaison and partner in pursuing excellence and value in safety in the workplace.
• Own the development of detailed training documents for every task undertaken by Manpower at the Client Manufacturing site, and the also oversee the revisions to same as they become necessary.
• Communicate all job safety requirements and safety expectations to associates assigned to the on-site.
• Manage and Instruct safety orientation for all associates assigned to the on-site and manage all orientation supplies.
• Make revisions to the New Hire Orientation manual as necessary.
• Train supervision on effective methods of hands-on training.
• Train supervisors on the procedures for treatment, transport, and follow-up of injured and ill associates.
• Conduct Safety Audits to ensure compliance with safety expectations and methods. May need to come in during off cycle hours, to include night shift, for spot audits.
• Train and assist supervision in the investigation of all safety incidents, to include what follow-up steps are needed to prevent recurrence.
• Work closely with Manpower's Workmen's Compensation health care carrier and manage post injury medical treatment and return to work processes; Keep accurate records to substantiate all accidents and worker's compensation claims.
• Maintain and update as needed the OHSA Form 300 log.
• Maintain first aid supplies for minor safety incidents; Manage safety equipment such as safety glasses, respirators order when necessary, etc.
What will it take?
• Strongly prefer a Bachelor's Degree with at least 5 years of experience in Occupational Health and Safety or a related program.
• Interpersonal skills necessary to exchange information and interact with all levels of the organization and Client.
• OSHA 30 certification strongly preferred.
• Extensive knowledge of manufacturing processes and related safety devices.
• Thorough understanding of safety policy.
• Familiar with root cause analysis and problem solving techniques.
• Ability to read, interpret and write documents such as safety rules, operating and maintenance instructions, and procedure manuals.
• Ability to write routine reports, business correspondence and procedure manuals.
• Ability to effectively present information and respond to questions from groups of Client or employees.
• Analytical abilities necessary to plan and prioritize own work, complete work on schedule and maintain required records and logs.
• Ability to establish and manage multiple priorities.
• Experience in a leadership role; guiding and directing a team towards a common goal.
• Able to learn new concepts, processes, etc. quickly and utilize them within a team.
• Ability to facilitate and guide a large number of hourly and salary employees.
• Able to utilize various computer programs including Excel, Word, Access and PowerPoint and google products (Forms, Sheets, Docs, etc.)
ManpowerGroup is an EOE/AA/Vets/Disabled Employer
Job: Quality Assurance/Safety
Organization: ManpowerGroup
Title: Safety Professional
Location: MO-Cape Girardeau
Requisition ID: 0024833