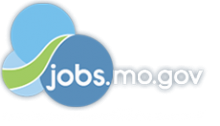 Job Information
General Dynamics Ordnance & Tactical Systems

Assist Maintenance Manager

in

Carthage

,

Missouri
Assists Maintenance Manager in Directing and coordinating activities of workers engaged in repair, maintenance and installation of machines, tools and equipment and in the maintenance of buildings, grounds and utility system of the demilitarization plant. Ensures all work instructions and operating procedures are followed while meeting safety standards. Oversees activities of workers engaged in setting up, installing, repairing, and maintaining industrial machinery, equipment physical structures, pipe/electrical systems and in dismantling metal parts and tools by performing the following duties.
Involved with reviewing production, quality control and maintenance reports and statistics to plan and modify maintenance activities.
Assists with scheduling repair, maintenance and installation of machines, tools and equipment to ensure continuous production operations.
Assists with directing maintenance department employees in electrical, electronic, mechanical, hydraulic, and pneumatic maintenance and repair of machinery and equipment.
Ensures maintenance issues are resolved. May assist in diagnosing complex malfunctions in machinery and equipment when required.
Participates in the development of a preventive maintenance program in conjunction with engineering and maintenance staff.
Assures that the dismantling of defective machines and equipment and installs new or repaired parts, following specifications and blueprints, using precision measuring instruments and hand tools.
Assists with planning, development and implementation of new methods and procedures designed to improve operations, minimize operating costs and effect greater utilization of labor and materials.
Participates in writing and conducting annual employee evaluations, disciplinary actions, absentee issues, termination and new hire orientations with their Human Resource Representative.
Identifies and ensures that all training requirements are met for all their subordinates.
Oversees the maintenance employees engaged in dismantling, assembling and installing industrial machinery.
Modifies programming of robots and related equipment such as robot controllers and programmable controllers.
Inspects operating machines and equipment for conformance with operational standards.
Oversees or may requisition tools, equipment and supplies required for operation.
Interprets company policies to workers and enforces safety regulations.
Interprets specifications, blueprints, and job orders to workers, and assigns duties.
Assist with establishment and adjustments to work procedures to meet production schedules.
Repairs and maintains physical structure of establishment.
Recommends measures to improve production methods, equipment performance, and quality of product, improved safety awareness and injury reduction.
Suggests changes in working conditions and use of equipment to increase efficiency of shop, department, or work crew.
Analyzes and resolves work problems, or assists workers in solving work problems.
Initiates or suggests plans to motivate workers to achieve work goals.
Maintains time and production records.
Confers with other supervisors to coordinate activities of individual departments.
May prepare department budget and monitor expenditure of funds in budget.
Ensures a safe workplace of direct reports by continuously monitoring the work practices of craftsmen, operators, and/or contractors.
At least 10 years of related experience and/or training or equivalent combination of education and experience. Strong computer skills, scheduling and team interface. Strong written and verbal communication skills and teamwork. Previous supervisory experience required. High School Diploma
Requisition ID: 2020-11199
Street: 4174 County Road 180