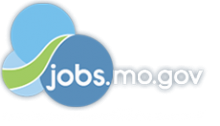 Job Information
Leggett & Platt, Incorporated

Maintenance Manager

in

Carthage

,

Missouri
Maintenance Manager
»
Date:Aug 27, 2020
Location:Carthage, MO, US
Company:Leggett & Platt
We atLeggett & Platt Automotiveare looking for aMaintenance Managerto join our rapidly growing Automotive Team inCarthage, MO. We are a multi-billion-dollar globally diversified company that designs and manufactures various engineered components and products. Our growing automotive business unit, which exceeds one billion dollars in sales, is comprised of four main product segments with operations on three continents. Our customers include OEM and Tier 1 automotive companies.In this role, you will report to the Branch Manager while improving the manufacturing facility whilst maintaining a Safety-First approach in all activities. You will direct and develop maintenance resources to meet metric targets set by the Branch Manager and global team. As part of the Branch Management Team you will have close interactions with most areas to establish efficient processes to meet our customers' needs.If you are looking for a challenging, rewarding opportunity to showcase your expertise, we want you!
What you will be doing?
Ensure safe and continuous availability of manufacturing equipment and facility through planned and unplanned maintenance activities. Metrics: OEE, MTTR, MTBF, work order completion, and spare part inventory.

Improve and optimize manufacturing facility availability through Total Preventative Maintenance.

Manage inventory and cost of spare parts for equipment.

Direct and develop maintenance resources to comply with regulatory requirements and to meet metric targets.

Involvement in acceptance of manufacturing and facility equipment.

Upkeep maintenance, equipment, and facility documentation.

Leading a Safety-First approach maintaining a zero-accident culture. Ensures and monitors work, accident prevention, and safe working environment across the business.
We are looking for someone with:
Ability to manage a budget, adhere to the set budget, and keep in line with set targets

Ability to monitor and plan for maintenance needs to limit unplanned maintenance needs

Ability to manage processes to improve our current manufacturing processes

Working knowledge of operational metrics and improvement tools (VSM, PDCA, 8 wastes, line balancing, etc.)

Adequate experience in the use of common IT-solutions (MS Office, HFM, etc.)

Hands-on mentality and excellent communication skills both written and oral

Social and intercultural competence as well as good interpersonal and organizational skills

Commitment to 100% safety, quality and continuous improvement

Ability to interact positively with employees of all levels across the organization
Reasons you'll love it here:
Our company culture reflects values like integrity, ownership, and authenticity. We take these to heart, and if you do as well, you'll fit right in.
With more than 7,500 employees worldwide, L&P Automotive is the market leader for seat comfort and suspension systems. Join us on our continuing journey to be the chosen partner for compelling customer-desired comfort and convenience solutions for the mobility industry.
We are different. We are one team. We have one voice.
How to learn more about us:
Equal Employment Opportunity/Affirmative Action/Veteran/Disability Employer
Nearest Major Market:JoplinJob Segment:Maintenance, Social Media, Manufacturing, Marketing
»