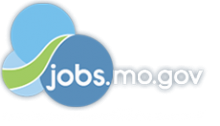 Job Information
Regal Beloit Corporation

Tool & Die Maker - 2nd Shift

in

Cassville,

,

Missouri
Description:
Due to extensive growth in our stamping area, Regal Beloit Cassville, Missouri is looking for a talented individual with 1 - 2 years experience as a tool & die maker.
Essential Functions
· Die troubleshooting skills and the ability to handle multiple projects is a must
· The ability to plan & perform all bench and machine operations; including experimental work necessary to construct, alter, or repair tolls, jigs, fixtures, dies, molds or gages involving a high degree of skill and knowledge of tool building practices
· Ability to work from mechanical drawings, rough sketches, and or verbal instruction
· Must be able to properly handle and dispose of hazardous waste and materials
Stable Work Environment
We have been in operation in Cassville Missouri since 1975 and many employees have been with us 40 years.
Qualifications
Qualifications
· Excellent communication and follow through skills
· High School Diploma or equivalent from an accredited institution plus 2 years machinist training and 1 - 2 years experience as a tool & die maker Regal is an Equal Opportunity and Affirmative Action Employer. All qualified applicants will receive consideration for employment without regard to race, color, religion, sex/gender, sexual orientation, gender identity , age, ancestry, national origin, marital status, citizenship status (unless required by the applicable law or government contract), disability or protected veteran status or any other status or characteristic protected by law. Regal is committed to a diverse and inclusive workforce. Equal Opportunity Employer / minorities/Woman/Veterans/Disabled.