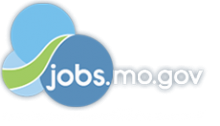 Job Information
Hubbell Power Systems

Customer Service Quote Specialist - Centralia, MO

in

Centralia

,

Missouri
Customer Service Quote Specialist - Centralia, MO
Apply now »
Date: Feb 15, 2021
Location: Centralia, MO, US, 65240
Company: Hubbell Incorporated
Corporate Overview
Hubbell Incorporated was founded in 1888 and has grown into an international manufacturer of quality electrical, lighting and power solutions with more than 75 brands used and recognized around the world. Our founder, Harvey Hubbell, developed tooling and equipment to serve the growing demand for new assembly and manufacturing machinery during the industrial revolution. An early, and one of many patents awarded, came for the creation of the first practical method to control electricity through the pull chain socket that remains unchanged today. As a market leader in reliable, electrical solutions, we provide more than half a million products delivered through our various business groups. Hubbell is committed to continually innovating solutions that work, transforming old products with new ideas, and ensuring that we Energize, Enlighten and Empower the communities that support us.
Division Overview
Hubbell Power Systems (HPS) engages in the design and manufacture of a wide variety of products used by utilities. Today, HPS is deeply engaged in product solutions for OSP Communication utility purposes, and has been actively growing that segment of the business. HPS roots have historically been in high voltage transmission, distribution, substation, underground products used by electric utilities. HPS products are also used in the civil construction, transportation, gas and water industries.
At HPS, we build products that provide mission critical infrastructure and that deliver communications and power to millions of people worldwide. In our business, failure is not an option. Therefore, we manufacture products of uncompromising integrity and it starts with our quality policy. We hold our partners, our suppliers and ourselves to the highest standard to ensure we exceed all the technical and functional expectations of our customers.
Hubbell Incorporated engages in the design, manufacture, and sale of electrical and electronic products in the United States and internationally. It operates in three segments: Electrical, Power, and Industrial Technology.
Position Overview
Act on the behalf of HPS to organize and prepare quotation proposals and pricing request. Provide product crosses as needed.
Duties and Responsibilities
Organize pre-bid information and communication (antecedents, pricing details, and competition).

Organize and review all bids with special, nonstandard commercial bid requirements (ie; terms and conditions, warranty clauses). Recommend HPS modifications and obtain approvals.

Prepare and complete quotations and review product inquiries.

Work with time sensitive information.

Work as a liaison among Engineering, Marketing and Field Sales, and HPS customers regarding product requirements, application questions, and issues.

Track and monitor competitive feedback.

Intermediate to advance working knowledge of Excel.

Keep account team updated regarding any special requirements from bid request.

Actively track bid request in Salesforce and other activities to be determined in Salesforce.

Work with Vendor and Third-Party portals as needed.

Proficient with SAP

Knowledge of SalesForce
Skills and Experience
PHYSICAL REQUIREMENTS: Ability to travel on business related trips; ability to communicate; ability to work on a personal computer or other related equipment as required.
RECOMMENDED EDUCATIONAL BACKGROUND: Bachelor's degree preferred, and 1-3 years customer service experience preferred.
LEVEL OF DECISION MAKING:
Shared/Recommend decisions concerning quotation proposals

Shared/Recommend application of products

Shared/Recommend quotation strategies
Hubbell Incorporated, its subsidiaries and affiliates, is an EO Employer AA: M/F/Veteran/Disability. All qualified applicants will receive consideration for employment without regard to race, color, religion, sex, national origin, disability, protected veteran status, sexual orientation, gender identity or any other protected class.