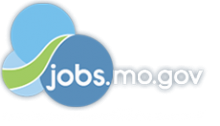 Job Information
Oracle

DATA SCIENTIST, CUSTOMER ENABLEMENT

in

Chesterfield

,

Missouri
Designs, develops and programs methods, processes, and systems to consolidate and analyze unstructured, diverse big data sources to generate actionable insights and solutions for client services and product enhancement.
Interacts with product and service teams to identify questions and issues for data analysis and experiments. Develops and codes software programs, algorithms and automated processes to cleanse, integrate and evaluate large datasets from multiple disparate sources. Identifies meaningful insights from large data and metadata sources; interprets and communicates insights and findings from analysis and experiments to product, service, and business managers.
Leading contributor individually and as a team member, providing direction and mentoring to others. Work is non-routine and very complex, involving the application of advanced technical/business skills in area of specialization. 8 years relevant work experience. BS/BA preferred.
Oracle is an Affirmative Action-Equal Employment Opportunity Employer. All qualified applicants will receive consideration for employment without regard to race, color, religion, sex, national origin, sexual orientation, gender identity, disability, protected veterans status, age, or any other characteristic protected by law.
DATA SCIENTIST, CUSTOMER ENABLEMENT
Oracle Cloud Infrastructure (OCI) – Data and AI Product Management Team
Location: HQ/Seattle/Los Angeles (Remote)
Our Team
The Oracle Cloud Infrastructure (OCI) Data SciencePlatformteamis building a high-quality cloud service that enables enterprise data science teams to build, train, deploy, and manage models on the Oracle Cloud. It provides a workbench to centralize, organize, and manage data science work; access to cutting-edge Oracle Cloud compute and data sources; and ModelOps workflows to increase overall quality and quantity of candidate models ready for production. With OCI Data Science, teams of data scientists from major Fortune 100 companies can deliver results to production faster and with more confidence. This is a great opportunity for anyone looking to take a next step in their career and be at the forefront of what customers care about most: Data, Cloud and AI.
Your Opportunity
The Data Science Platform team is looking for a hands-on product managers / engineers who can help our customers on their journey to adopt our DS and AI platform. In this role you would closely with our strategic customers (internal and external), helping them develop end-to-end solutions and apply machine learning to their business scenarios. You will partner closely with our engineering, data science, research and field teams to help customers be successful using our products and influence its roadmap.
A successful candidate will bring a passion for innovative products, strong collaboration skills and the ability to work closely with both customers and internal teams. Most importantly – we believe in a people-first approach - we want to build best solutions for our customers while having fun doing it! Our team consists of people from a wide variety of backgrounds, different professional and life experiences, who support each other to build things the right way and enjoy our vacation time.
Your Responsibilities
As part of the *OCI Data & AI Product Management *team, you will be responsible for developing innovative data science services for our customers. Responsibilities include the following:
Work directly with key customers to understand their requirements, design the right solutions and work together with their engineering and data science team to remove blockers and translate the feedback into actionable items for individual service owners.

Design and build solutions and help customers reach successful pilots and PoCs with our AI and DS technologies

Ability to work across teams in a large organization

Being enthusiastic, self-motivated, and a great collaborator

Be our product evangelist - engage directly with customers and partners, participate and present in external events and conferences, etc.
Your Qualifications
7 years of relevant professional experience as a software engineer / solution architect / data scientist

Experience with machine learning / artificial intelligence and understanding of how to apply them to real world problems is required.

Hands-on experience in developing and delivering data, machine learning and AI-driven solutions. Experience with cloud platforms is a strong advantage.
Preferred Qualifications:
A minimum of a Bachelor's degree in Computer Science or Engineering or a related field.

Customer focus with experience working with enterprise customers and developers

Excellent written and oral communication skills

Experience working on a public cloud service, and in-depth knowledge of the industry and competitive capabilities
Oracle is an Equal Employment Opportunity Employer. All qualified applicants will receive consideration for employment without regard to race, color, religion, sex, national origin, sexual orientation, gender identity, disability and protected veteran's status or any other characteristic protected by law.
Oracle offers a competitive compensation package that includes base salary, medical, retirement and employee stock purchase (ESP) programs, flexible time off and more. Our generous benefits vary depending on your geographic work location. It's an exciting time to work at Oracle. You can learn more about our company, our products and services at www.Oracle.com. We are an Equal Opportunity Employer (EOE).
Job: *Business Operations
Organization: *Oracle
Title: *DATA SCIENTIST, CUSTOMER ENABLEMENT *
Location: United States
Requisition ID: 20001176