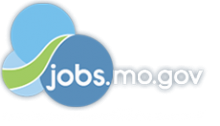 Job Information
Amentum

Facility Maintenance Technician IV

in

Chesterfield

,

Missouri
Job Summary
Amentum is seeking an advanced Facility Maintenance Technician for our team of highly skilled multi-craft technicians at a major pharmaceutical facility in the Greater St. Louis area.
Typical work hours are 6:30pm to 6:30am on an alternating work schedule – 3 days one week and 4 days the following week; hours may vary based on business demand.
This position is responsible for providing an advanced level of expertise in responding to work orders, troubleshooting, and providing preventive maintenance and reactive repair on large-scale, industrial grade facility-related equipment and systems, including mechanical equipment, electrical equipment and lighting systems, plumbing, pumps, motors, piping, steam traps, valves, drains, etc.
Must have the ability to identify and correct any safety-related issues and perform independent equipment evaluations to identify potential equipment failures. Successful candidates demonstrate strong mechanical aptitude and commitment to maintaining a safe work environment.
Essential Functions:
Troubleshoot and repair mechanical / electrical equipment such as pumps, motors, bearings, air handlers, exhaust fans, gearboxes, etc.

Troubleshoot and repair pneumatic systems, R.O. systems, etc. Troubleshoot and repair equipment and fixtures for water, gas, oil, steam, sewage, fire sprinkler/prevention, and refrigeration-related plumbing systems.

Perform basic pipefitting repairs for water, steam and compressed air systems.

Troubleshoot and repair basic electrical issues including replacing lamps and ballasts.

Perform painting, general carpentry, drywall repair, hanging pictures, carpet repairs, and repair or replace door hardware, ceiling tiles, etc.

Conduct preventive and predictive maintenance inspections and perform required preventative maintenance actions such as lubrication, cleaning, filter changes, etc.

Complete necessary work order documentation as required in the Computerized Maintenance Management System (CMMS).

Provide service and feedback to the customer on all work orders while assuring compliance to codes, regulations and industry standards.

Recommend measures to improve maintenance methods and equipment performance.

Analyze and resolve work problems or assists workers in solving work problems.

Safely perform functions of the position including following proper safety guidelines such as job hazard analysis and lockout/tagout procedures and wearing PPE as required.

Operate various measuring, diagnostic and testing instruments to help provide energy efficiency solutions.

Operate a variety of equipment such as hand tools, laptop computers and diagnostic hardware to perform work.

Maintain a strict schedule in order to be successful in the assignment yet demonstrates flexibility in the day-to-day activities and scheduling for the benefit of the customer.

Other duties as assigned by Management or Lead.
Minimum Requirements
High school diploma or demonstrated equivalent.

Five years of experience maintaining buildings, facilities, or equipment in a pharmaceutical, large commercial, or industrial environment, or demonstrated equivalent combination of education and experience.

Ability to obtain a security access badge at our client's location.

Must be willing to work overtime, holidays, various shifts, weekends, and alternative work schedules.

This position may require a valid Driver's License.

This position does not include sponsorship for United States work authorization.

Physical Requirements:

Requires the ability to regularly lift up to 50 lbs.

Requires the ability to regularly climb extension ladders, roof ladder, stepladders, and stairs at least 10 times during shift.

Requires the flexibility to bend/stoop, squat repetitive during shift.

Requires the ability to regularly kneel repetitive for shift.

Requires the ability to move in a 90-degree fashion on a repetitive basis for shift.

Requires the ability to stretch/reach on a repetitive basis for shift.

Requires the ability to walk extensively throughout the plant during shift.

Requires the use of a Company/Client approved utility knife.

Requires the ability to differentiate colors pertaining to wire color-coding.

Some tasks will require repetitive wrist movement.

Requires the ability to interact with all clients in a professional and friendly manner despite periods of stress.

Wear steel toe safety shoes, safety glasses, gloves, hard hats and other Personal Protective Equipment as needed.

Cope with demands (stressors) that are associated with the job and/or the work environment so that acceptable levels of performance and overall contribution are maintained.
Preferred Qualifications
Associates Degree in Industrial Mechanical, Industrial Technology, or related skilled trade program.

Experience diagnosing, troubleshooting and repairing large scale plumbing systems.

Experience diagnosing, troubleshooting and repairing facility mechanical systems, such as air handlers, to OEM specifications.

Experience diagnosing, troubleshooting and repairing supply and exhaust fans.

Experience troubleshooting pumps and motors.

Experience repairing steam components up to 100 psi.

Experience working in a CMMS environment.

Good computer maintenance management software experience beyond completing basic work orders.

Strong ( Heating, Ventilation, and Air Conditioning) HVAC skills.
EOE including Disability/Protected Veterans. If you are an applicant with a disability that requires a reasonable accommodation to complete any part of the application process, or are limited in the ability—or unable to use—the online application system and need an alternative method for applying, you may contact our Reasonable Accommodation Helpline at 1-888-877-3181 or 301-944-3299 or email itsupport@amentum.com for assistance. In order to address your request, the following information is needed:
LP.SKU-D1.LIST
Upon receipt of this information we will respond to you promptly to obtain more information about your request.