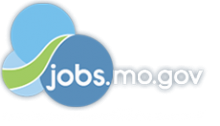 Job Information
Amentum

Laboratory Maintenance Planner/Scheduler

in

Chesterfield

,

Missouri
Job Summary
Amentum is seeking a Laboratory Maintenance Planner/Scheduler for a pharmaceutical complex in Chesterfield, MO! Typical work schedule is Monday-Friday; various hours may be required based on business demand.
Responsibilities include but are not limited to: planning preventive/corrective maintenance activities daily for maintenance technicians; obtaining proposals from qualified suppliers; preparing requisitions; providing schedules and coordinating work; and developing machine specific and general job plans. Essential Functions:
Ensures planning and scheduling meets all regulatory requirements including reporting dates/requirements.

Ensures laboratory equipment is installed correctly and in a timely manner.

Assists the client in the transfer of assets between internal scientific groups and sites.

Uses CMMS to plan tasks and personnel for corrective, preventive, and predictive maintenance work. Provides work planning and scheduling for a multi-functional work team.

Communicates schedule to customers, as well as, track and report on the completion of work, including verifying/obtaining, and attaching, service reports to work orders.

Manages MRO (maintenance, repair and overhaul) parts and supplies.

Performs planning and scheduling of subcontractors to support the Laboratory Instrument Services (LIS) program to maximize maintenance productivity during a job and eliminate lost time between jobs.

Coordinates with subcontractors and vendors for services. Coordinate scheduling of services provided by vendors.

Reviews and evaluates performance and expenses associated with subcontracted services. Recommends subcontractor changes as required.

Ensures subcontracts are trained in client procedures and safety requirements.

Verifies equipment information (including serial number, location, and status) in order to properly schedule work requests.

Coordinates proper safety permitting, control of outages, equipment maintenance and calibrations.

Ensures all repair, calibration and preventive maintenance work and related documentation is executed in compliance with pertinent regulations, AHJs (authority having jurisdiction) and client procedures

Communicates clearly, understands and acknowledges verbal instructions, and is able to read and interpret work from drawings, written work orders, sketches, blueprints, and technical manuals.

Estimates work order completion times and compares to actual.

Presents performance data to management and maintenance teams regularly. Creates and presents Planning metrics spreadsheets and Power Point presentations.

Develops and maintains a standard workflow process and provide a weekly/monthly forecast. Establishes/verifies work load balancing.

Identifies and obtains parts required for scheduled work in advance of work order due dates.

Coordinates work order escalations, including, obtaining quotes, purchase orders, scheduling with vendors, and providing escort to instruments.

Other duties as assigned by Management.
Minimum Requirements
High School diploma or demonstrated equivalent.

3+ years of maintenance planning experience in a laboratory, scientific instrumentation, research and development, or industrial environment.

Experience with a CMMS such as MAXIMO, EAMS or other database systems.

Qualified applicants offered a position must be able to obtain site specific security access including all applicable background checks.

Qualified applicants must submit to and pass a Tuberculosis test prior to employment or be medically cleared for Tuberculosis by a medical professional and be able to maintain annual negative results.

Qualified applicants must pass a medical evaluation for respirator use and be able to successfully complete a fit test for each type of respirator needed for the position or for an approved alternate respirator that provides equal or better protection from identified hazards.

Valid Driver's License

Must be able to work in the U.S. without sponsorship
Preferred Qualifications
Bachelor's degree.

Certification or formal training from Facility Maintenance Organizations such as IFMA, AFE or BOMA.

Experience in technical maintenance related to pharmaceutical discovery and development processes.

Proficiency with Microsoft Office programs (including Outlook, Word, and Excel).

Strong mechanical/electrical aptitude and expertise in a variety of critical laboratory equipment, including but not limited to centrifuges, incubators, refrigerator/freezers, and other specialized machines used in a pharmaceutical research environment.

Reliability maintenance experience, including vibration analysis and testing, and data gathering programs.
Other Attributes:
May be required to work overtime, variable shifts and 24-hour/7 days a week on-call as needed.
EOE including Disability/Protected Veterans. If you are an applicant with a disability that requires a reasonable accommodation to complete any part of the application process, or are limited in the ability—or unable to use—the online application system and need an alternative method for applying, you may contact our Reasonable Accommodation Helpline at 1-888-877-3181 or 301-944-3299 or email itsupport@amentum.com for assistance. In order to address your request, the following information is needed:
LP.SKU-D1.LIST
Upon receipt of this information we will respond to you promptly to obtain more information about your request.