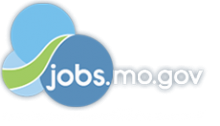 Job Information
US Foods

Meat Cutter - St Louis, MO Stock Yard, First Shift

in

Chesterfield

,

Missouri
Join Our Community of Food People!
Prepare high quality cuts of meats according to customer specifications using company standards and adhering to all safety requirements.
ESSENTIAL DUTIES AND RESPONSIBILITIES
Trim and customize portions of meat products using knives, band saws or other meat production equipment.
Count and stack on tray portions per customer and company specifications
Label portion with supplied number product labels
Set up cutting room as required
Keep cutting room and surrounding area clean and sanitized.
Follow company GMP (Good Manufacturing Practices) to maintain sanitary conditions
Work continually in a refrigerated environment 35°F- 45°F
Complete miscellaneous other duties as assigned.
EOE Race/Color/Religion/Sex/National Origin/Protected Veteran/Disability Status
SUPERVISION
The incumbent is not required to provide direct supervision for any position.
RELATIONSHIPS
Internal : The incumbent is required to interact with employees at all levels of responsibility throughout the company.
QUALIFICATIONS
Education/Training : High School Diploma or GED preferred. Incumbent must have the ability to work in a fast paced production environment. Finish time is when work is completed and could require overtime with our without notice.
Related Experience/Requirements:
Skilled as a specialty meat cutter using knives required; minimum (1) year experience as a meat cutter. Experience with band saws, laser portion machinery or other meat production equipment is preferred.
Knowledge/Skills/Abilities: Knowledge of all poultry, beef, lamb, and pork products
Knowledge of USDA grades and standards.
Physical Requirements :
OCCASIONALLY: 1% - 33%
FREQUENTLY: 34% - 66%
CONTINUOUSLY: 67% - 100%
Never: 0%
JOB REQUIRES WORKER TO:
SIT: Occasionally
STAND: Continuously
WALK: Occasionally
JOB REQUIRES WORKER TO LIFT:
1-10 lbs (Sedentary): Occasionally
10-20lbs (Light): Frequently
25-50lbs (Medium): Frequently
50-100lbs (Heavy): Occasionally
Over 100lbs (Very Heavy): Never
JOB REQUIRES WORKER TO CARRY:
1-10 lbs (Sedentary):Occasionally
10-20 lbs (Light): Occasionally
25-50 lbs (Medium): Frequently
50-100 lbs (Heavy): Occasionally
Over 100 lbs (Very Heavy): Occasionally
JOB REQUIRES WORKER TO:
Push/pull: Frequently
Step/Climb/balance: Frequently
Stoop/squat: Frequently
Kneel: Frequently
Bend: Frequently
Reach above shoulder: Occasionally
Grasp objects: Continuously
Manipulate objects: Frequently
Reach/Turn: Frequently
EOE* Race/Color/Religion/Sex/Sexual Orientation/Gender Identity/National Origin/Protected Veteran/Disability Status*
COMMITTED TO PROTECTING OUR CANDIDATES, ASSOCIATES AND CUSTOMERS
We're continually updating our safety procedures and taking every measure to ensure the protection of our candidates, associates and customers. Our workplace safety efforts include using sanitized interview rooms, social distancing, providing masks and gloves and sanitizing truck cab interiors. We also have COVID-19 Wellness Checks for anyone entering our facilities and safety barriers in select locations in our production facilities. To help our customers make it in this challenging time, we're providing robust support including webinars, one-on-one consults with our experts and detailed reopening materials.
US Foods is proud to have donated $10 million in food to help with COVID-19 relief efforts to help our local communities make it. Learn more here .
US Foods is one of America's great food companies and a leading foodservice distributor, partnering with approximately 300,000 restaurants and foodservice operators to help their businesses succeed. With 28,000 employees and more than 70 locations, US Foods provides its customers with a broad and innovative food offering and a comprehensive suite of e-commerce, technology and business solutions. US Foods is headquartered in Rosemont, Ill., and generates more than $28 billion in annual revenue. Visit www.usfoods.com to learn more.
US Foods may collect personal information from you in connection with the application process. US Foods complies with the California Consumer Privacy Act of 2018, and its policy may be found here (https://www.usfoods.com/content/dam/usf/pdf/Policies/HR/USF_CCPA_policy.pdf) .
US Foods, Inc. is an equal opportunity employer. All qualified applicants will receive consideration for employment without regard to race, color, religion, sex, sexual orientation, gender identity, national origin, disability, protected veteran status, or any other basis prohibited by applicable law.
EEO is the Law poster is available here (https://www.dol.gov/ofccp/regs/compliance/posters/pdf/eeopost.pdf) .
EEO is the Law poster supplement is available here (https://www.dol.gov/ofccp/regs/compliance/posters/pdf/OFCCP_EEO_Supplement_Final_JRF_QA_508c.pdf) .
Pay Transparency policy statement is available here (https://www.dol.gov/sites/dolgov/files/ofccp/pdf/pay-transp_%20English_formattedESQA508c.pdf) .
US Foods is committed to working with and providing reasonable accommodation to individuals with disabilities. If reasonable accommodation is needed to participate in the interview process or to perform essential job functions, please contact our US Foods Application Accommodation Line at 866-960-5886. You will be prompted to leave a message. Please state the specifics of the assistance needed and your contact information. A member of our HR department will return your call within two business days.