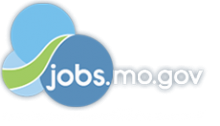 Job Information
Kelly Services

Mechanical Assembler 1st Shift

in

Chesterfield

,

Missouri
Job Description
Mechanical Assembler
Monday through Friday 1st Shift 6 am - 230 pm
Location: Chesterfield (St. Louis County)
$15/ hour
Mechanical Assembler I
Position Summary
Perform duties required to assemble mechanical and pneumatic components into sub-assemblies across multiple models inside of their respective product lines. It also includes self-inspection, testing, troubleshooting, and documenting the sub-assemblies prior to releasing to final assembly.
.
Assemble mechanical and pneumatic components, into sub-assemblies across multiple models in each of their respective product lines.
Assemble various components into mechanical sub-assemblies per engineering drawings, schematics and diagrams
The ability to work with process engineers to update drawings and schematics on assemblies to ensure proper documentation
Assist process engineers in implementing checks and improvements quality at the source based on feedback and data from downstream operations
Inspect components, prior to assembly, for visual defects and damage
Inspect completed sub-assemblies, visually and manually.
Troubleshoot and rebuild customer owned parts. support engineering department in redesigning and building prototype sub-assemblies for presses
May prepare the following forms: material request, material return to stock, etc.
Qualifications/ Skills Required
Experience: 6 months mechanical experience
Ability to add, subtract, multiply and divide in all units of measure.
Ability to interpret blueprints, good communication skills and the ability to problem solve.
Education/Experience Required
High school degree or equivalent
Personal Skills Required
Interact with others.
Work in high stress environment.
Deal with interpersonal conflicts.
Work with difficult customers.
Work in an office/manufacturing environment.
Coverage during certain periods.
Work Environment
Moderate to frequent exposure to shop environment; may be exposed to dust, odors, oils, fumes, chemicals, noise and moving parts.
Work typically requires the usage of PPE and can require work on the facility-s production floor or on the production floor in a customer-s facility.
Physical Demands
Regularly required to sit, stand, bend, reach, climb, stoop, kneel, crouch and crawl and move about facility and/or customer-s facilities. Frequent lifting up to 50 pounds.
Why Kelly ® ?
At Kelly
Services ® , we work with the best. Our clients include 95 of the Fortune
100 ™ companies, and more than 70,000 hiring managers rely on Kelly annually to access
the best talent to drive their business forward. If you only make one career connection today, connect
with Kelly.
AboutKelly Services ®
As a workforce advocate for over 70 years, we are proud to directly employ nearly 500,000 people
around the world and have a role in connecting thousands more with work through our global network of
talent suppliers and partners. Revenue in 2017 was $5.4 billion. Visit kellyservices.com and connect with us on Facebook, LinkedIn and Twitter .
Kelly Services is an equal opportunity employer including, but not limited to, Minorities, Females,
Individuals with Disabilities, Protected Veterans, Sexual Orientation, Gender Identity and is
committed to employing a diverse workforce. Equal Employment Opportunity
is The Law.