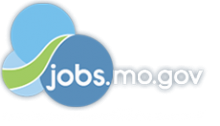 Job Information
Belcan

Plant Biologist

in

Chesterfield

,

Missouri
Plant Biologist
Job Number: 313340
Category: Biologist
Description: A Plant Biologist job in St. Louis, MO is currently available through Belcan. To be considered for this role you should have a Bachelors in Biology, Plant Pathology or related area.
Plant Biologist job duties:
Working in a clean laboratory and growth chambers with plants and soil pathogens culturing fungi and bacteria
Working in a lab focusing on multiple plant disease assays
Qualifications:
Bachelors in Biology, Plant Pathology or in a related area
Knowledge in Pathology, Entomology or Nematology
Experience with infectious disease assays
Growth chamber experience and able to work independently
If you are interested in this Plant Biologist job in St. Louis, MO, please apply via the 'apply now' link provided. Belcan is a leading provider of qualified personnel to many of the world's most respected enterprises. We offer excellent opportunities for contract/temporary, temp-to-hire, and direct assignments in the engineering, IT, and professional fields. We are the employer of choice for thousands worldwide. Our overriding goal is to provide quality staffing solutions that help people, organizations, and communities succeed. Belcan is a team-driven Equal Opportunity Employer committed to workforce diversity. For more information, please visit our website at http://www.belcan.com.
Location: Chesterfield , MO
Minimum Experience (yrs): 1
Required Education: Bachelor (BA, BS...)
Benefits:
Return to search results Email this job to a friend (emailjobs.asp?jo_num=313340)
If you have previously registered with us, pleaseLog in (memberlogin.asp) to apply for this position.
*Logged in members may also add jobs to their job cart