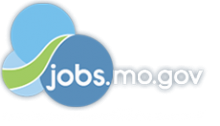 Job Information
Oracle

Presales Consultant | Opower Utilities Demand Side Management (DSM) Product

in

Chesterfield

,

Missouri
Provides direction and specialist knowledge in applying the technology/application to client business. Facilitation of customer product/application understanding through presentations demonstrations and benchmarks; provision of support throughout the sell.
As a Principal Sales Consultant you will be responsible as the expert for formulating and leading presales technical / functional support activity to prospective clients and customers while ensuring customer satisfaction. Acts as a technical resource and mentor for less experienced Sales Consultants. Focuses on large or complex sales opportunities that need creative and complex solutions. Develops productivity tools and training for other Sales Consultants. Develops and delivers outstanding Oracle presentations and demonstrations. Leads any and all aspects of the technical sales process. Advises internal and external clients on overall architect solutions.
Leading contributor individually and as a team member, providing direction and mentoring to others. Work is non-routine and very complex, involving the application of advanced technical/business skills in area of specialization. 3 years vendor (sales and marketing) experience. 7 years business experience with relevant computer applications or database/tools. Ability to implement the most advanced product features. Thorough knowledge of system and application design. In depth knowledge of competitors. Demonstrated project management skills. Demonstrated excellent verbal and written communication skills: needs analysis, positioning, business justification, closing techniques. Ability to persuade others through presentations, demonstrations, and written communication. Ability to travel as needed. A/BS degree or equivalent, advanced degree highly desirable.
Oracle is an Equal Employment Opportunity Employer. All qualified applicants will receive consideration for employment without regard to race, color, religion, sex, national origin, sexual orientation, gender identity, disability and protected veterans status or any other characteristic protected by law.
PRINCIPAL SALES CONSULTANT
Arlington, VA office location highly preferred or East Coast
The Principal Sales Consultant provides industry expertise to facilitate the sales cycle. With a mastery of utilities customer engagement and Oracle Utilities Customer Solutions products, this person supports solution development and demos with clients, business case development, deal positioning, and development of opportunity-specific collateral and insights. The Solution Consultant also improves the efficiency of the sales process through management of complex activities and identification and sharing of best practices. The ideal candidate will partner with sales executives to execute a comprehensive strategy for key deals by drawing on their sales acumen, superior communications skills, project management expertise, and proven ability to lead cross-functional teams. They can prepare and deliver compelling presentations, and they can sense when to ditch the script and engage with people rather than slides. The person will work closely with colleagues across the company to drive complex deals to a successful close and develop processes that increase selling repeatability and scalability.
You ll work at the intersection of product, marketing, sales, and delivery - where big promises become real technology deliverables for the utility industry. You have an opportunity to make a broad impact on how millions of people behave as energy consumers and how clients manage their operations and deliver for their clients.
In this role, you will
Become an expert in Oracle Utilities Customer Solutions current and future products and service offerings.
Listen to our clients. Guide them towards sharing not just their ideas for solutions but their underlying business challenges and priorities. Facilitate workshops to identify client business needs.
Craft solutions from our products and service capabilities that meet your clients most pressing needs and set them up for long and healthy relationships with Oracle
Enable your partners on the field sales team to pitch the right solution to the right client in the right way.
Prepare and deliver demonstrations of our products and service capabilities that really show the value of what we have to offer. Sometimes that means getting your hands dirty with database manipulation and demo feature development.
Consult with your friends on the presales, product, and delivery teams when you get tough questions from our clients.
Partner with our product and marketing teams to ensure our roadmap reflects the biggest opportunities in front of us.
Train our sales team on how to sell what s coming next and collaborate with your presales team on how best to configure and demonstrate how the new products & features.
Leverage frameworks and messaging developed by Marketing to develop opportunity-specific business cases, guide deal marketing and provide RFI/RFP input, prepare presentation materials for key client meetings, and provide input on deal-specific pricing strategy
Manage complex sales activities including the managing of selected proposals / responses
Orchestrate final meeting presentations, including the development of exemplary client-facing sales content and conducting business-focused product demonstrations that wow our clients
Increase sales repeatability and scalability by helping to define and implement best practices, including the creation of new processes and tools
Personally partner with sales executives and assist defining sales strategy and project plan for 5-10 high-value, strategically important deals each year
Must have ability to travel up to 20-30% of time, including possible international
More about you
You have a BA/BS from a top university, and/or MBA
You have 4 years of management consulting, presales or sales experience
Experience in software or utility/energy industries highly desired
Experience with Demand Side Management solutions is strongly preferred
You have strong verbal communication skills, can tell a good story, and you re comfortable presenting to both technical, business and executive audiences
Demonstrated capabilities in management consulting type activities, for example; 1) ability and experience in translating client issues into effective and achievable client solutions; 2) ability to facilitate fact-finding and active problem solving workshops; and 3) ability to present crisply and articulate client-focused outcomes on your feet / objection handling
Superb written communications skills, including slide development and document authoring
Creative director for final presentations, leveraging subject matter expertise (including technical) from across the organization
You know how to manage projects, keep details from getting lost, and be accountable within a team
You thrive in fast-paced, informal, team-focused environments where constant change is the norm and the bar for quality is set high
Motivated by the drive to win in the market as well as the drive to help our environment
You know how to keep it fun
You like the idea of spending 20-30% of your time travelling to see our prospective clients
You re ready and able to work out of our Arlington, VA office. Other locations will be considered but preference is Arlington, VA
Job: *Pre Sales
Organization: *Oracle
Title: Presales Consultant | Opower Utilities Demand Side Management (DSM) Product
Location: VA,Virginia-Arlington
Requisition ID: 19000UKP
Other Locations: United States