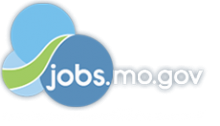 Job Information
Oracle

QA Director - Austin, TX or Naples, FL ONLY

in

Chesterfield

,

Missouri
Responsible for a team that develops, applies and maintains quality standards for company products with adherence to both internal and external standards. Develops and executes software test plans. Analyzes and writes test standards and procedures. Maintains documentation of test results. Analyzes test results and recommends corrective actions.
As a manager in the technical/process QA division, you will lead a team that designs, installs and evaluates quality control methods and systems. You will also develop standards and procedures to provide quality guidance and methods.
Assists in the development of short, medium, and long term plans to achieve strategic objectives. Regularly interacts across functional areas with senior management or executives to ensure unit objectives are met. Ability to influence thinking or gain acceptance of others in sensitive situations is important. Demonstrated leadership and people management skills. Strong communication skills, analytical skills, thorough understanding of quality assurance. BS or MS degree or equivalent experience relevant to functional area. 7 years of software engineering or related experience.
Oracle is an Equal Employment Opportunity Employer. All qualified applicants will receive consideration for employment without regard to race, color, religion, sex, national origin, sexual orientation, gender identity, disability and protected veterans status or any other characteristic protected by law.
QA Director
LOCATION: AUSTIN, TX or NAPLES, FL ONLY
NOTE: We are unable to provide visa sponsorship for this role at this time. No candidates requiring visa sponsorship will be considered.
Are you interested in building very large scale, globally distributed, multi-tenant SaaS platform on top of Oracle Cloud Infrastructure and Platform services?
Oracle s Hospitality Global Business Unit (HGBU) Hotel Distribution Platform team is building from the ground up a platform for managing global supply and demand for hotel rooms. The platform will operate at a high scale in a broadly distributed multi-tenant cloud environment. Our customers will use it to manage their hotel room inventory and pricing as well as availability requests and bookings on all distribution channels. Our mission is to provide the industry with a platform that can scale and have near zero downtime.
As a QA director, you will be responsible for the HGBU DP SDLC, and a team that develops applies and maintains quality standards of the HGBU DP SaaS. Your team will develop and execute software test plans; Analyze and write test standards and procedures; Maintain documentation of test results; Analyze test result, and recommend corrective actions.
Responsibilities:
Architect, Design and Develop test automation frameworks and testing strategies

Design test infrastructure and environments

Identify the tools and technologies for scalability and functionality testing automation

Document and publish results of scalability tests and test benchmarks

Monitor the effectiveness of the testing and bring about improvements of the SaaS and SDLC, liaising with the Engineering and DevOps teams

Lead and mentor team members.

Partner with PaaS development teams for continuous improvement of our SaaS and SDLC
Preferred Qualifications:
10 years of experience in SW development

3 years of experience in a QA or DevOps leadership role

Experience with SDLC in a DevOps scenario

Experience with an SDLC for a micro-services based software

Experience in planning end executing tests for validating the performance of cloud-based SaaS with large throughput ( more than 50K TPM )

Experience in complete SDLC, Agile Scrum, DevOps and Automation of testing including practices like Test Driven Development, Domain Driven development, etc.

Experience in continuous delivery of micro-services with test automation

Strong test data management skills

Strong communication and personal skills: work well with members of other functional groups in a project team; demonstrate a strong sense of project ownership
Job: *Product Development
Organization: *Oracle
Title: QA Director - Austin, TX or Naples, FL ONLY
Location: United States
Requisition ID: 19000R27