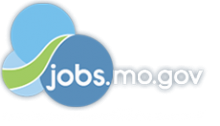 Job Information
Oracle

Senior Pre-Sales Consultant – Retail/Consumer Goods/CPG Customer Experience Apps - Western Metros -USA

in

Chesterfield

,

Missouri
Provides direction and specialist knowledge in applying the technology/application to client business. Facilitation of customer product/application understanding through presentations demonstrations and benchmarks; provision of support throughout the sell.
As a Senior Sales Consultant you will be responsible for providing presales technical / functional support to prospective clients and customers while ensuring customer satisfaction with minimal supervision. Acts as a technical resource for less experienced Sales Consultants. Develop and deliver high quality standard Oracle presentations and demonstrations. Present and articulate advanced product features and benefits, product future direction and overall Oracle solutions. Design, validate, and present Oracle software solutions to include advanced product concepts, future direction, and 3rd party complimentary products. Develop and manage reference sites through high quality technical, professional client relationships.
Job duties are varied and complex, needing independent judgment. May have project lead role. 5 years vendor (sales and marketing) experience. 5 years relevant computer applications or database/tools. Demonstrated proficiency in one multi-user operating system. Through knowledge of system and application design. Strong verbal and written communication skills: needs analysis, positioning, business justification, closing techniques. Demonstrated ability to solve complex technical problems with accounts in complex technical environments. Ability to travel as needed. BS degree or equivalent; advanced degree desirable.
Oracle is an Equal Employment Opportunity Employer. All qualified applicants will receive consideration for employment without regard to race, color, religion, sex, national origin, sexual orientation, gender identity, disability and protected veterans status or any other characteristic protected by law.
Senior PreSales Consultant Upmarket Retail/CPG Industry
**
DetailedDescription and Job Requirements
Areyou passionate about customer experience? Do you have a deep understanding of technology and the Retail/CPGIndustry? Then, come join the Oracle Retail/CPGSolutions Consulting Team.
Weare looking for an experienced Pre-sales Consultant who provides strategicdirection and is a trusted advisor for upmarket clients in the Retail/CPGIndustry across North America.
Theideal candidate will utilize past industry knowledge and thought leadership, inconcert with Oracle Cloud CX products to facilitate transformational solutions andeliminate pain points for a client s business.
KeyResponsibilities:
Facilitate Presales Activities for Oracle CX product salescycles

Possess a deep understanding of the customer experience lifecycle

Possess experience working with enterprise Retail/CPGServices Clients

Have a Presentation excellence skillset:
o Havethe ability to construct credible and interesting value messaging by using benchmarksand industry evidence to leverage and create a persuasive point of view inorder to educate clients and, in turn, close the gap between the opportunityand the sale.
As a CX Senior Sales Consultant you will be the expert responsible forformulating and leading presales technical / functional support activity toprospective customers while ensuring customer satisfaction.
Ourteam leverages expertise and knowledge from all our team members; serves as thequarterback for the Sales Consulting team and acts as a technical expert andmentor for less experienced Sales Consultants.
AdditionalResponsibilities:
Strong focus on building both internal and external businessrelationships.

Liaison to product management, development and strategyteams to ensure we lead in our market.

Focus on large or complex sales opportunities that needcreative and complex solutions and bring innovation to our solution andmessaging.

Develop productivity tools and training for other SalesConsultants.

Develop and delivers outstanding Oracle CX presentations anddemonstrations to Upmarket clients in the Retail/CPG Industry.

Lead all aspects of the pre-sales technical sales process.

Advise internal and external clients by creating industryspecific solutions which drive efficiencies and long-term businesstransformation.
The Sr Pre-Sales CX Retail/CPG Consultant will take the leadas a CX content contributor and SME, both individually and as a part of the Retail/CPGServices Industry team, to provide direction and mentoring to others. The Sr Presales Consultant will understandthat the role charter the work we do - is non-routine and very complex. The work involves the application of advancedtechnical/business skills in Customer Experience. As such, the role requires:
5-7 years of technical sales, presales, and/or solutionengineering/consulting experience.

5-7 years business experience with relevant informationtechnology, cloud-based applications, and/or retail/CPG industry.

Possess the ability to discover, design and developsolutions with complex/advanced product features.

Have thorough knowledge of system and application design

Have in-depth knowledge of SaaS, IaaS, and PaaS Oraclecompetitors, as well as current events related to the Retail/CPG Industry.

Demonstrate project management skills.

Have excellent verbal and written communication skills: needsanalysis, positioning, business justification, closing techniques.

Have the ability to persuade others through presentations,demonstrations, and written communication.

Be available to travel as needed (up to 50% of the time).

Hold a Bachelor s degree or equivalent is required, advancedGraduate degree highly desirable in a business or technical field or MBA
For more information or to send referrals, please contact:
Anita Filip | Principal Talent Advisor
Office: 1.303.444.3974
Mobile: 1.303.570.2527
Oracle North America Talent Advisory
anita.filip@oracle.com
http://www.oracle.com
Job: *Pre Sales
Organization: *Oracle
Title: Senior Pre-Sales Consultant – Retail/Consumer Goods/CPG Customer Experience Apps - Western Metros -USA
Location: United States
Requisition ID: 19000TMP