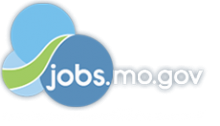 Job Information
Oracle

Senior Principal Product Manager (JoinOCI-PPM)

in

Chesterfield

,

Missouri
Lead a team that acts as the central resource and driving force for the design, process, manufacturing, test, quality and marketing of product(s) as they move from conception to distribution. Organize interdepartmental activities ensuring completion of the project/product on schedule and within budget.
As a member of the product development division, you will specify, design and implement major changes to existing software architecture. Define project needs. Build and execute unit tests and unit test plans. Review integration and regression plans created by QA. Communicate with QA and porting engineering to ensure consistency, testability and portability across products in general.
Provide leadership and expertise in the development of new products/services/processes, frequently operating at the leading edge of technology. Recommends and justifies major changes to existing products/services/processes. BS or MS degree or equivalent experience relevant to functional area. 8 or more years of software engineering or related experience.
Oracle is an Affirmative Action-Equal Employment Opportunity Employer. All qualified applicants will receive consideration for employment without regard to race, color, religion, sex, national origin, sexual orientation, gender identity, disability, protected veterans status, age, or any other characteristic protected by law.
Snr Principal Product Manager
At Oracle Cloud Infrastructure (OCI), we build the future of the cloud for Enterprises as a diverse team of fellow creators and inventors. We act with the speed and attitude of a start-up, with the scale and customer-focus of the leading enterprise software company in the world.
Values are OCI's foundation and how we deliver excellence. We strive for equity, inclusion, and respect for all. We are committed to the greater good in our products and our actions. We are constantly learning and taking opportunities to grow our careers and ourselves. We challenge each other to stretch beyond our past to build our future.
You are the builder here. You will be part of a team of really smart, motivated, and diverse group of people and given the autonomy and support to do your best work. It is a dynamic and flexible workplace where you'll belong and be encouraged.
The Oracle Cloud Infrastructure (OCI) team can provide you the chance to create and operate a suite of massive scale, integrated cloud services in a broadly distributed, multi-tenant cloud environment. OCI is committed to providing the best in cloud products that meet the needs of our customers who are tackling some of the world's biggest challenges.
The Team
Thousands of organizations around the world rely on Oracle applications like E-Business Suite, PeopleSoft, J.D. Edwards and others to run their key business operations. As customers look to take advantage of the security, reliability and economics of the cloud they look to move these mission critical applications as part of their cloud strategy. The OCI Managed Cloud Services team offers customers an easy way to move their applications workloads to OCI and help lower costs, improve application availability and gain the elastic capacity offered by the cloud. As customers journey onto the cloud, OCI Managed Cloud Services offers them peace of mind with their critical workloads as a stepping stone to SaaS and greater cloud adoption. This role will work closely with the leadership of this business to define the product & services vision, and defining the path forward for managed services offerings on OCI for our customers.
What You'll Do
You will identify, define and prioritize product features, functionality and service requirements.

You'll work with customers and development to refine and lead service requirements.

Partner with the leadership team of OCI Managed Services to define and execute the product and services vision for Managed Services.

Be the day-to-day owner of the product roadmap for OCI Managed Services.

Understand Oracle Applications, their roadmaps and how they influence the service offering. Influence these teams to enhance their products to better service our customers as large-scale consumer of their technology.

Stay abreast of the latest innovations in the cloud technology space and apply them as appropriate to Oracle's Managed Cloud Service offerings.

You will work with development and operations to ensure the requirements are delivered in a compelling fashion in the service offering and operate as planned.

Collaborate with field professionals in multiple areas - sales executives, solution architects, business development teams, consulting, marketing, analyst relations, public relations and outbound product management - to better define and take the service to market.
Qualifications
10 years of product management experience; preferably with 5 years of being a product manager or product management team lead on cloud services of one of the major cloud providers like AWS, Azure, Google, Oracle, Alibaba or others.

Deep familiarity with the enterprise applications space - cloud competitors, industry approaches and key players (cloud and otherwise), ideally with an opinionated perspective on what capabilities and needs will be driving the space over the next 1-3 years.

Familiarity and comfort with cloud development and deployment approaches and working with a robust, agile oriented development team that both designs, develops and operates their service offering.

Familiarity with common modern product management tools of the trade - JIRA, Confluence, common efficiency tools like Word, PowerPoint and Excel.

Comfortable building and delivering presentations and product demonstrations to engineering teams, development executives, customers and customer executives.

Confident and strong writing and verbal skills to develop "one pager" design documents to drive consensus across diverse opinions and conflicting requirements.

Ideally familiar with other adjacent spaces to pure enterprise applications – managed services & consulting, application development, application integration, data integration, big data, analytics - will be helpful as the solution will be part of a larger portfolio of service capabilities for OCI.
Desired Skills:
Resourcefulness in the face of rare constraints.

Always iterating on ways to be more productive and effective.

You craft and prioritize automation of toil tasks.

General problem-solving skills, critical thinking, and attention to detail.
Oracle is an Equal Employment Opportunity Employer. All qualified applicants will receive consideration for employment without regard to race, color, religion, sex, national origin, sexual orientation, gender identity, disability and protected veteran's status or any other characteristic protected by law.
Job: *Product Development
Organization: *Oracle
Title: Senior Principal Product Manager (JoinOCI-PPM)
Location: United States
Requisition ID: 20000YMN