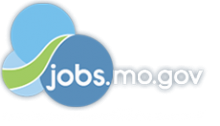 Job Information
Ford Motor Company

Process Coach - MPL

in

Claycomo

,

Missouri
35861BR
Job Title:
Process Coach - MPL
Job Description & Qualifications:
Job Description:
We build world-class vehicles in our plants around the world, constantly developing new technologies and processes to further increase our efficiency. It's our people who really make the difference. We encourage all of our employees to think outside the box to help us find better and more efficient ways to manufacture our vehicles.
At Ford Motor Company, we are taking our Material Planning & Logistics Supervisors to the next level. These talented employees have the title of "Process Coach – MP&L" and are the drivers of standardization and continuous improvement in the Ford Production System. Material Planning & Logistics teams work to provide a synchronous flow of materials to customers at an affordable cost. At Ford Motor Company, we are dedicated to designing, manufacturing and selling high quality vehicles that meet the diverse needs of our customers. We believe our employees and the different perspectives that they bring to the business are the driving force behind our success. Come discover a company that is focused on the quality of our vehicles, the environment, the community and the world in which we live.
\n\n\n\n
Responsibilities:
Coach Safety, Quality and Productivity to ensure objectives are met through following standardized work

Monitor and on occurrences. Be the first responder as secondary support

Through Process Confirmation, verify that the line is running safely, smoothly, and producing quality parts

Support Continuous Improvement and coach problem resolution to the lowest level

Communication and recognition

Build Team Leader and Team Member capability

Create a conducive work environment for the team(s) to complete their assigned responsibilities / tasks

Basic administration of supervisory responsibilities and documents

Responsible for the daily material handling functions for the facility and for the department

Ensure proper material flow from receiving dock, to warehouse storage location, to the production line feed location, to the delivery of finished product to customers

Provide direction and support in the allocation of resources in order to appropriately cover material handling responsibilities

Support Ford Production System and synchronous material flow through lean manufacturing practices

Lead and manage unionized hourly personnel

Ensure flawless introduction of new parts to production through proactive planning and cross-functional communication

Effectively implement the Engineering Change Process

Identify data gaps in CMMS (missed production counts, etc.) and take corrective actions
Basic Qualifications:
Education: High School Diploma
Preferred Qualifications:
Bachelor's degree in Industrial Operations, Transportation & Logistics, Supply Chain Management & Information Systems, Applied Engineering Science, Packaging Engineering, or Business Mgmt.

Experience:

Body shop /stamping / sub-assembly, or manufacturing assembly and machining experience desired

Knowledge of Lean Manufacturing principles

Safety and MP&L experience preferred

Knowledge of constraint management principles

Microsoft Office knowledge (Word/Excel/Outlook)

Ability to work any shift as well as rotating shifts and weekend

Ability to work independently with limited supervision

Capable of assigning work to unionized hourly workforce and holding employees accountable for following processes pertaining to daily work assignments in terms of safety, quality, and throughput

Strong organizational and administrative skills

Ability to multi-task

Strong problem-solving and conflict management skills

Successful candidate must be able to demonstrate leadership in One FORD (leadership) behaviors combined with outstanding interpersonal, teambuilding, and communication skills
Join our team as we create tomorrow! We believe in putting people first, working together, and facing challenges head-on, because we're Built Ford Tough. We're one team striving to make people's lives better while creating value, delivering excellence, and ultimately going for the win.
Candidates for positions with Ford Motor Company must be legally authorized to work in the United States on a permanent basis. Verification of employment eligibility will be required at the time of hire. Visa sponsorship is not available for this position.
Ford Motor Company is an equal opportunity employer committed to a culturally diverse workforce. All qualified applicants will receive consideration for employment without regard to race, religion, color, age, sex, national origin, sexual orientation, gender identity, disability status, or protected veteran status.
Auto req ID:
35861BR
Company:
Ford Motor Company
Function:
Manufacturing
Skill Team:
Manufacturing
Sub-Component:
Plants
State:
Missouri
Location:
Claycomo