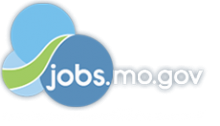 Job Information
Wolters Kluwer

Content Management Consultant – Clinical Decision Support (Pharmacist)

in

Clayton

,

Missouri
OVERVIEW
The content management consultant develops and oversees standard technology specifications, data structures and content for specific products. They are responsible for development and support of publishing technologies, and the collection and selection of content. They are responsible for the design, development and support of electronic products with regards to both content and technology ramifications. They design develops and deploy translation programming as required for print products and/or electronic media.
LOCATION: Clayton MO or remote U.S. locations
DUTIES & RESPONSIBILITIES
Represents WKH-Clinical Effectiveness (WKH-CE) in a positive, professional, and customer-focused manner. Treats fellow employees and customers in a fair, honest, responsive, and results-oriented manner.

Applies practical clinical experience when evaluating and interpreting scientific literature and other evidence.

Couples clinical experience with synthesis of evidence to determine appropriate, meaningful inclusion of new information in drug-disease and indications-related clinical decision support databases.

Assesses and mitigates risks of drug therapy and clinical decision support based on knowledge of pharmacotherapy as well as disease/condition and patient-specific variables.

Responsible for creating and revising high quality clinical drug data consistent with the format and structure of the databases. Maintains consistency within the database with respect to the association of concepts within and among drug classes.

Participates/collaborates in the transformation and/or review of content transformed between referential sources and defined content structures for embedded datasets.

Incorporates unique and enriching international content into database with the objective of making WKH-CE content a global industry leader.

Responsible for maintaining the proprietary database content and enriching this content through the incorporation of medical literature, guideline statements and prescribing information discovered by surveillance and literature review.

Has responsibility for leading special content development projects and provides content support for product development initiatives.

Submits work for collaborative peer review and responds appropriately to comments and criticisms. As a member of the team, critically, professionally, and thoroughly reviews the work of others to prompt improvements in clarity, consistency, accuracy, and accessibility to information across the spectrum of healthcare providers. Understands the use of the data by customers and factors this awareness into decisions. Identifies and corrects omissions or errors in the content.

Develops and maintains strong relationships with cross-CE colleagues and international contractors, as appropriate. Cultivate and maintain relationships with individuals in specialty areas that can help improve WKH-CE content.

Maintains a close familiarity with applicable solutions and representations of data on all relevant platforms to help further improve the utility of the content and databases. Maintains an awareness of relational database concepts coupled with logic to facilitate transactional use of data in vendor applications.

Anticipates problems or issues and identifies creative ways to solve problems or mitigate risks.

Clearly articulates WKH policies and processes, consistently applying both to clinical content creation. Adheres to policy when making content decisions or advising on implementation of created content.

Consistently meets individual and team productivity goals in a prioritized manner, following established workflow guidelines.

Maintains currency in practice domain as well as industry knowledge via review of the medical literature, attendance at professional meetings/educational conferences, and other continuing education activities. Develops and maintains professional relationships.

When requested, shares information and expertise with colleagues at all levels of the organization.

Participates in the process of new product development or enhancements. Provides input for product design from a clinical perspective.

Participates in the design and enhancement of tools used to manage content.

Responds promptly to marketing and sales feedback (when appropriate) to introduce new information and/or concepts into the database.

Provides a high level of customer service by offering customer and client support on an as needed basis. Responds in a timely and accurate manner to queries regarding content. Understands the needs and expectations of the assessment and validation of client problem. Ensures quality responses (written and verbal) to customer inquiries.
QUALIFICATIONS
Education/Licensure:
PharmD, MS (preferred) or :

BSPharm with significant clinical practice experience or specialization or related education

Pharmacy license in good standing from any U.S. State (preferred) or a license commensurate with the specialty
Experience:
3+ years of clinical practice experience (required)

3+ years using a pharmacy ordering system or electronic medical record equipped with embedded clinical decision support tools for drug screening (required)

Direct experience in pharmacy informatics, dealing with alert analytics or participating on cross-functional teams evaluating clinical decision support implementation and use (preferred)

Pharmacy practice or informatics residency (preferred)

Experience, including knowledge of and expertise in use of standard vocabularies (e.g. ICD10 SNOMED) within healthcare systems (preferred)
Other Knowledge, Skills, and Abilities
Solid knowledge of clinical content/area of responsibility

Proficiency in primary and secondary literature evaluation

Ability to make independent, clinically appropriate decisions

Strong critical thinking and complex problem-solving skills

Ability to work in a highly collaborative environment

Proficiency in written and verbal communication skills

Computer literacy in Microsoft Word (required), Microsoft Excel (required), Microsoft Outlook (required), Microsoft Access (preferred), and SQL (preferred)

Ability to adapt work habits and skills to changing content development priorities

Ability to adapt to changing work environments including, but not limited to, working remotely using online collaboration tools and use of internal tools via VPN when necessary

Enthusiasm for practicing in a data-heavy, highly technical career field.
Competencies:
To perform the job successfully, an individual should demonstrate the following competencies:
Innovation - Generates new ideas; goes beyond the status quo; recognizes the need for new or modified approaches; brings perspectives and approaches together and combines them in creative ways. Generates suggestions for improving work.

Analysis - Gathers relevant information systematically; considers a broad range of issues or factors; grasps complexities and perceives relationships among problems or issues; seeks input from others; uses logic in analysis

Customer Service – Understands the needs and expectations of the customer; ensures quality responses (written/verbal) to customer inquiries and always represents WK-CE in a professional manner.

Written Communication - Conveys information clearly and effectively through both formal and informal documents (memos, email, letters, status reports, technical papers, etc.); reviews and edits own and others' work constructively.

Commitment - Sets high standards of performance; pursues aggressive goals and works hard/smart to achieve them

Knowledge - Knows CE solutions and services; keeps clinical and industry knowledge base current; applies practical experience towards evaluating and interpreting clinical literature

Speaking - Speaks clearly and expresses ideas/thoughts well, in groups and in one-on-one conversations

Listening - Demonstrates attention to, and conveys understanding of, the comments and questions of others

Teamwork - Works cooperatively with others to be an integral member of a team, and to energize and unite team members towards common goals. Develops and maintains professional relationships and sees oneself as part of a larger organizational team and promotes coordination and cooperation throughout the organization

Judgment/ Decision Effectiveness – Demonstrates proficiency in critical literature evaluation; synthesizes evidence to independently make accurate and clinically appropriate decisions

Efficiency - Allocates one's own time efficiently; handles multiple demands and competing priorities

Organization - Organizes individuals, tasks or resources to accomplish goals and objectives
EQUAL EMPLOYMENT OPPORTUNITY
Wolters Kluwer U. S. Corporation and all of its subsidiaries, divisions and customer/business units is an Equal Opportunity / Affirmative Action employer. All qualified applicants will receive consideration for employment without regard to race, color, religion, sex, sexual orientation, gender identity, national origin, disability, or protected veteran status.