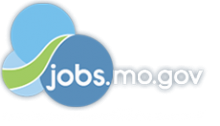 Job Information
Centene Corporation

Senior Clinical Development Program Manager

in

Clayton

,

Missouri
Position Purpose:
Functions as a program development manager in collaboration with Health Services business owners or cross-functional work groups in the development and implementation of efficient and effective standards, policy and procedures, workflows, and decision support systems to support ongoing improvements of clinical and administrative operations. Candidate Education: Required A Bachelor's Degree in a related field
Oversees the creation and implementation for programs relevant to the organization's strategic initiatives involving Health Services clinical, administrative, and operational input.

Contemplates, designs and facilitates the development of various programs/systems, work flows, and integration efforts in alignment with corporate, market, contractual, regulatory and quality requirements.

Acts as the content and technical subject matter expert to the operation managers and directors for key project initiatives including the development of detail work plans, setting deadlines, assigning responsibilities, and monitoring/summarizing project progress.

Prepares strategic analysis of potential business and/or operational opportunities in relation to new business, transition of care, and MEI targets using customized solutions.

Conducts a needs assessment and identification to ensure that the program team and other external stakeholders receive information in a timely manner.

Prepares drafts for the Health Services clinical and operational proposals in response to RFI, RFA, RFP, and other MEI, regulatory, compliance or special interest initiatives.

Perform other duties as assigned.Additional Responsibilities:
Candidate Education: Required A Bachelor's Degree in Business, HC Management, or Nursing or related field or equivalent work experience. Preferred A Master's Degree in HC Management (MBA, MHA, MPH, MSN)
Candidate Experience: Required 5+ years of experience in direct program development, program management, and/or project management, preferably in a healthcare environment.
Preferred 2+ years of experience in managed care, plus utilization management, care coordination, disease management, medicare, medicaid, DSNP, dual eligibles, PCMH.
Preferred 2+ years of experience in design, development and implementation of health care programs across a variety of settings.
Licenses and Certifications: Preferred Certified Case Manager (CCM)
Preferred Certified Professional in Healthcare Quality (CPHQ)
Centene is an equal opportunity employer that is committed to diversity, and values the ways in which we are different. All qualified applicants will receive consideration for employment without regard to race, color, religion, sex, sexual orientation, gender identity, national origin, disability, veteran status, or other characteristic protected by applicable law.
TITLE: Senior Clinical Development Program Manager
LOCATION: Clayton, Missouri
REQNUMBER: 1226931
COMPANY: Business Dev & Sales
POSITION TYPE: Both