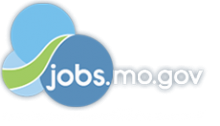 Job Information
3M

Advanced Product Quality Assurance Engineer

in

Columbia

,

Missouri
Job Description:
Advanced Product Quality Assurance Engineer
Collaborate with Innovative 3Mers Around the World
Choosing where to start and grow your career has a major impact on your professional and personal life, so it's equally important you know that the company that you choose to work at, and its leaders, will support and guide you. With a diversity of people, global locations, technologies and products, 3M is a place where you can collaborate with 96,000 other curious, creative 3Mers.
"3M's culture is driven by curious, spirited and collaborative people who are constantly asking 'What if?' And the many talents of 3Mers around the globe have me incredibly excited about what's to come next." – Kristen Ludgate, senior vice president of Human Resources at 3M
This position provides an opportunity to transition from other private, public, government or military environments to a 3M career.
The Impact You'll Make in this RoleAs an Advanced Product Quality Assurance Engineer supporting Medical Solutions Division Pharmaceutical products in the Columbia, MO plant, you will have the opportunity to tap into your curiosity and collaborate with some of the most innovative and diverse people around the world. Here, you will make an impact by:
Providing product assurance engineering support for commercialized pharmaceutical products including specification and design control, change and risk management, investigations, and continuous improvement.

Providing quality assurance and control for FDA regulated products including control of incoming materials and review of in-process tests, release tests and batch records.

Leading investigations, corrective action responses, trending and monitoring for nonconforming materials, complaints, and supplier issues.

Interacting with other 3M facilities and outside suppliers to ensure product quality and performance.

Driving quality improvement using engineering best practice, statistical techniques, and Lean Six Sigma methodologies.
Your Skills and Expertise
To set you up for success in this role from day one, 3M requires (at a minimum) the following qualifications:
Bachelor's degree or higher (completed and verified prior to start) from an accredited institution

One (1) year combined engineering and/or laboratory experience (Internship or Co-op experience is considered qualifying) in a private, public, government or military environment
Additional qualifications that could help you succeed even further in this role include:
Bachelor's degree or higher in Manufacturing/Industrial Engineering, Chemical Engineering, Mechanical Engineering, Statistics/Mathematics or related discipline from an accredited institution

Knowledge of quality systems such as Quality Manuals, ISO-13485, 21 CFR Part 210, 211 and 820, metrology, calibration, auditing, supplier management

Working knowledge of root cause analysis tools and techniques

American Society for Quality, Certified Quality Engineer (CQE) certification or willingness to obtain

Three (3) years quality engineering experience

Experience in successfully leading teams and projects

Proficiency in the use of statistical and quality engineering tools such as exploratory data analysis, basic statistics, Gage R&R, Analysis of Variance, Failure Modes and Effects Analysis, Statistical Process Control and Capability, acceptance sampling, correlation and regression, and experimental design

Excellent verbal and written communication skills

Knowledge of systems, such as CFRS, ISM, SAP, PLM, QPID, DPQ, etc. (applies to internal applicants only)

Proficient in MS Office (Word, Excel, PowerPoint, Access) and writing/using data queries, extracts and analysis
Travel: May include up to 25% domestic
Relocation Assistance: Is authorized
Must be legally authorized to work in country of employment without sponsorship for employment visa status (e.g., H1B status).
Supporting Your Well-being
3M offers many programs to help you live your best life – both physically and financially. To ensure competitive pay and benefits, 3M regularly benchmarks with other companies that are comparable in size and scope.
Resources for You
For more details on what happens before, during and after the interview process, check out the Insights for Candidates page at 3M.com/careers.
Learn more about 3M's creative solutions to the world's problems at www.3M.com or on Twitter @3M.
Responsibilities of this position include that corporate policies, procedures and security standards are complied with while performing assigned duties.
3M is an equal opportunity employer. 3M will not discriminate against any applicant for employment on the basis of race, color, religion, sex, sexual orientation, gender identity, national origin, age, disability, or veteran status.
Please note: your application may not be considered if you do not provide your education and work history, either by: 1) uploading a resume, or 2) entering the information into the application fields directly.
3M Global Terms of Use and Privacy Statement
Carefully read these Terms of Use before using this website. Your access to and use of this website and application for a job at 3M are conditioned on your acceptance and compliance with these terms.
Please access the linked document by clicking here, select the country where you are applying for employment, and review. Before submitting your application you will be asked to confirm your agreement with the terms.
At 3M, we apply science in collaborative ways to improve lives daily. With $32 billion in sales, our 96,000 employees connect with customers and other diverse 3Mers all around the world.