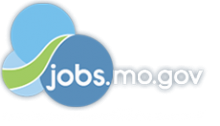 Job Information
Cogent Infotech

Assembly Technician-2nd Shift

in

Columbia

,

Missouri
Job Description
ob Summary
To assemble finished product using sub-assemblies, parts, fasteners, and automated machinery to mass-produce components or to assemble those components into a completed drive train for the automotive industry and pack in designated cartons according to customer specification sheet and company policies by performing the following duties.
Essential Duties and Responsibilities
Include but not limited to the following.
Assemble parts in specified relationship to each other, using mechanical, electrical assemblies and sub-assemblies, using hand tools, electrical and pneumatic tooling or any other equipment needed to perform job.

Operate both stationary and moving overhead cranes/hoists.

Checks Standard Operating Procedures (SOP) to determine required assembly, exterior finish on product, and any other special options or instructions.

Works on line where tasks vary as different model of same article moves along line.

Works at different workstations as production needs require.

Weld various drive train components for final assembly.

Paints finished drive train components.

Maintains production line with stocked parts and materials by checking stock bins for adequate supplies of sub-assemblies, parts, and fasteners. Contacts material handler if shortages exist or incorrect parts are in bins.

From experience, resolves assembly and packing problems. Reports other problems to line mechanic or supervisor for assistance.

Completes task as directed by manufacturing schedules with minimum supervision.

Maintains clean and safe working environment in line with company policies.

Demonstrates attention to detail; Looks for ways to improve and promote quality; Monitors own work to ensure quality.

Reports defective materials or questionable conditions to the line supervisor or quality engineer immediately.

Observes safety and security procedures; Reports potentially unsafe conditions; uses equipment and materials properly.

Checks operating controls and safety stops on conveyor. Checks power and hand tools for correct operation, reports any unsafe working conditions.

Performs any other duties as assigned.

Serve on teams or committees as needed.
Job Qualifications/Requirements
High School Diploma or GED equivalent.

One-year experience in the automotive industry preferred.

Must have a good command of the English language, both written and verbal.

Punctual attendance

Must be a self-starter and possess initiative.

Contributes to building a positive team spirit and displays a great attitude.

Able to work a flexible schedule.

Will be required to work different workstations as production needs require, or shifts from one station to another, during the assembly process.

Willingness to perform job rotation to minimize potential for repetitive motion injuries.

Prefer experience in intricate hand assembly on paced assembly line.

Must be able to follow established methods and procedures, must be able to perform, but not limited to operations necessary to a building a quality drive line product.

Use and be familiar with assembly and measuring tools, interpret visual aids and must be able to perform simple shop math.

Should have excellent planning and organizational skills, with the ability to perform multiple tasks simultaneously.
Physical Demands the physical demands described here are representative of those that must be met by an employee to successfully perform the essential functions of this job. Reasonable accommodations may be made to enable individuals with disabilities to perform the essential functions.
Must have the ability to stand for extended periods of time; stoop, kneel, bend, twist, reach, push, pull, grasp, and pinch on a continual basis; and work with oils and lubricants.

The employee must regularly lift and/or move up to 10-20 pounds, frequently lift and/or move up to 20-50 pounds, and occasionally lift and/or move up to 70 pounds.

The employee is frequently required to use hand to finger, handle, or feel objects, tools, or controls.

Specific vision abilities required by this job include close vision, peripheral vision, depth perception, and the ability to adjust focus.

Employees may be subject to random drug and alcohol testing.
Work Environment while performing the duties of this job, the employee is regularly exposed to moving mechanical parts. The employee is frequently exposed to vibration. The noise level in the work environment is unusually loud.
Personal Protective Equipment
The use of Safety Glasses required

Ear Plugs must be worn at all times unless otherwise designated.

Approved Safety Shoes are also required.