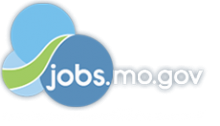 Job Information
Geological Survey

Chemist

in

Columbia

,

Missouri
Summary
General Information Salary: GS-07 $43,683 (Step 01) to $56,790 (Step 10); NOTE: First time hires to the Federal Government are typically hired at the Step 01.
Responsibilities
As a Chemist within the Columbia Research Environmental Center, some of your specific duties will include: Perform sample processing and chemical analyses on environmental samples (sediments, tissues, water, and passive samplers). Perform routine calculations and report data and findings to project leads. Identifies abnormal situations and recommends modifications to methods as appropriate. Assist with shipping, receipt, and collection of samples from the lab and field. Assist with inventory and documentation of chemicals, samples, instrument logs, and other records required by the USGS Quality Management System. Operates a government owned or leased vehicle as an incidental driver. Physical Demands: The work requires physical exertion such as standing, walking, bending, crouching, stooping, stretching, reaching, lifting relatively heavy objects of 50 pounds or less and similar activities. The work requires average agility and dexterity. Work Environment: The work is largely performed in a modern chemical laboratory with adequate cooling, heating, ventilation, and lighting. Occasional work in the field collecting samples may be required. Field work may include walking on uneven ground, hiking distances up to one mile, working near water, and potentially on boats. The work involves regular and recurring handling of radioactive and hazardous chemicals. Special safety precautions are required and the incumbent uses protective clothing and gear such as a laboratory coat, safety glasses, gloves, safety shoes, and a face respirator. The incumbent is expected to conduct duties in a safe and orderly manner so as to not endanger self, fellow workers, or property with which entrusted.
Requirements
Conditions of Employment
Key Requirements: Applicants must be U.S. Citizens. Suitable for Federal employment, as determined by background investigation. The duration of the Recent Graduates appointment is a trial period. More requirements are listed under Qualifications and Other Information. Selectee must provide a valid state driver's license & safe driving record. Selectee subject to successful completion of a pre-employment medical exam. Are There Any Special Requirements For This Position? Because this position requires travel for official business, the selectee will be required to apply for a charge card within 30 calendar days of appointment. Individuals who have delinquent account balances from a previous Government charge card will be required to satisfy their existing obligation before a new card can be issued. You will be required to operate a government-owned or -leased vehicle in the performance of your official duties. Applicants for this position must meet the following requirements: (1) possess a valid State license, and (2) possess a safe driving record. If selected, you will be required to provide proof of a valid State license and a copy of your driving record. This position requires completion of a medical examination at Federal expense. The Recent Graduate Program lasts for 1 year. Participants who successfully complete the Recent Graduate Program may be eligible for conversion to a permanent appointment or a term (1-4 years in duration) appointment without further competition. Throughout the recruitment and hiring process we will be communicating with you via email; therefore, it is imperative that the email address you provide when applying for this vacancy remains active. Should your email address change, please notify the point of contact identified in the vacancy announcement as soon as possible so that we can update our system. A background investigation will be required for this position. Continued employment will be subject to the applicant's successful completion of a background security investigation and favorable adjudication. Failure to successfully meet these requirements will be grounds for termination.
Qualifications
Eligibility Requirements In order to be eligible for an appointment under the Pathways Recent Graduate Program you must meet the following requirements: You must be a recent graduate who has completed, within the previous two years, an associates, bachelors, masters, professional, doctorate, vocational or technical degree or certificate from a qualifying educational institution such as an accredited technical or vocational school; a 2- or 4-year college or university; a graduate or professional school (e.g., law school, medical school); or a post-secondary home school curriculum. Note: Certificate program is defined as post-secondary education in a qualifying educational institution equal to at least one academic year of full-time study that's part of an accredited college-level, technical, trade, vocational, or business school curriculum. Veterans who were precluded from applying due to their military service obligation begin their 2-year eligibility period upon release or discharge from active duty; however, eligibility for these veterans cannot exceed 6 years from the date on which the degree or certificate was obtained. The date of release or discharge from active duty should be later than the date the degree or certificate was obtained. Qualification Requirements BASIC EDUCATION REQUIREMENT: Applicants must meet A or B below to satisfy the basic education requirement for Chemist, all grade levels. A. Successful completion of a full 4-year course of study in an accredited college or university leading to a bachelor's or higher degree in physical sciences, life sciences, or engineering that included 30 semester hours in chemistry, supplemented by course work in mathematics through differential and integral calculus, and at least 6 semester hours or the equivalent in physics. B. A combination of education and experience-course work equivalent to a major as shown in "A" above (24 semester hours or the equivalent in physical sciences, life sciences, or engineering), including at least 30 semester hours or the equivalent in chemistry, supplemented by mathematics through differential and integral calculus, and at least 6 semester hours or the equivalent of physics, plus appropriate experience and/or additional education for a total of 4 years. The education or combined education and experience must be comparable in type, scope and thoroughness to that acquired through successful completion of a 4-year course of study as described in "A" above. (CLICK HERE FOR DETAILS ON HOW TO COMBINE EDUCATION AND EXPERIENCE) For GS-7: In addition to the basic education requirement as stated above, applicants must meet one of the following to qualify for the GS-7 level: *Possess one year of successfully completed graduate level education (18 semester hours, 27 quarter hours or the equivalent) in chemistry or other directly related field of study if it provided the knowledge, skills and abilities necessary to do the work of the position to be filled. *OR Possess Superior Academic Achievement based on undergraduate study. *OR Possess one year of appropriate professional experience that is in or related to the duties of the position to be filled is qualifying if it is equivalent in level of difficulty and responsibility to at least the GS-5 level in the Federal service, and if it equipped the applicant with the knowledge, skills and abilities to perform successfully the duties of the position the position. Examples of GS-5 level experience could include performing and conducting limited chemical analysis, tests and physical measurements and performing calculations such as determining the concentration or the amount of a substance of a total sample based on analysis of a known portion of the sample. *OR Possess a combination of successfully completed graduate level education, as described above, and professional experience, as described above. (CLICK HERE FOR DETAILS ON HOW TO COMBINE GRADUATE EDUCATION & EXPERIENCE) You must meet all qualification and eligibility requirements for the position by the closing date of the announcement.
Education
Education Requirements: Experience refers to paid and unpaid experience, including volunteer work done through National Service programs (e.g. Peace Corps, AmeriCorps) and other organizations (e.g., professional; philanthropic; religious; spiritual; community; student; social). Volunteer work helps build critical competencies, knowledge, and skills and can provide valuable training and experience that translates directly to paid employment. You will receive credit for all qualifying experience, including volunteer experience. Education completed in colleges or universities outside the United States may be used to meet the above requirements. You must provide acceptable documentation that the foreign education is comparable to that received in an accredited educational institution in the United States. For more information on how foreign education is evaluated, visit: https://www.usgs.gov/about/organization/science-support/human-capital/how-foreign-education-evaluated-federal-jobs .
Additional Information
This position is being filled under the Pathways Recent Graduate Program that affords developmental experiences in the Federal Government intended to promote possible careers in the civil service to individuals who have recently graduated from qualifying educational institutions or programs. Applicants who include vulgar, offensive, or inappropriate language or information in their application package will be ineligible for further consideration for this position. Identification of promotion potential in this announcement does not constitute a commitment or an obligation on the part of management to promote the employee selected at some future date. Promotion will depend upon administrative approval and the continuing need for and performance of higher-level duties. Under Executive Order 11935, only United States citizens and nationals (residents of American Samoa and Swains Island) may compete for civil service jobs. Agencies are permitted to hire non-citizens only in very limited circumstances where there are no qualified citizens available for the position. USGS employees are subject to Title 43, USC Section 31(a) and may not: (a) have any personal, private, direct or indirect interest in lands or mineral wealth of lands under survey; (b) have any substantial personal, private, direct or indirect interests in any private mining or mineral enterprise doing business with the United States; or (c) execute surveys or examinations for private parties or corporations. The application contains information subject to the Privacy Act (P.L. 93-579, 5 USC 552a). The information is used to determine qualifications for employment, and is authorized under Title 5, USC, Section 3302 and 3361. DOI uses E-Verify to confirm the employment eligibility of all newly hired employees. To learn more about E-Verify, including your rights and responsibilities, please visit www.dhs.gov/E-Verify. THE FEDERAL GOVERNMENT IS AN EQUAL OPPORTUNITY EMPLOYER. Agency Benefits: USGS has determined that the duties of this position are suitable for telework and the selectee may be allowed to telework in accordance with the DOI Telework policy and with supervisor approval. The official worksite for the selectee is the duty station identified in this vacancy announcement. The selectee will typically report to this duty location on a regular and recurring weekly basis. For additional information on our internal telework policy, please reference the Department of the Interior Telework Handbook at: https://www.doi.gov/telework/policies. Working for the U.S. Geological Survey offers a comprehensive benefits package that includes paid vacation, sick leave, and holidays; health, life, dental, vision, and long term care insurance, flexible spending accounts, and participation in the Federal Employees Retirement System.