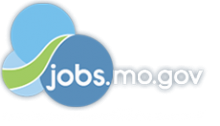 Job Information
PepsiCo

Maintenance Team Leader

in

Columbia

,

Missouri
Maintenance Team Leader
Columbia, Missouri
Logistics Distribution and Supply Chain
Share Job
Share Job
Job Description
Auto req ID: 211951BR
Job Description
The Maintenance Team Leader (MTL) is responsible for the effective scheduling and execution of all maintenance and assigned projects within the area of responsibility. The MTL is responsible for the efficient and effective use of all manpower and other resources under their supervision and is also charged with motivating, training, and administering the maintenance technicians supervised. Additionally, the MTL is the frontline provider of equipment-related expertise and technical guidance for the maintenance technicians and a change management agent for the Company.
ESSENTIAL FUNCTIONS:- Coordinate production requirements and downtime availability with Production Planning Group
Determine resource availability for the upcoming week and develop craft availability forecasts in preparation for weekly schedule coordination

Facilitate the weekly schedule coordination meeting- Review the previous week's schedule, completions and deferrals, with the Maintenance Indirect assignees

Prioritize planned work orders for scheduling with Maintenance Indirect assignees

Develop a work schedule for the upcoming week based on:
#1 – Preventive and Predictive Maintenance
#2 – Prioritized work from requestors
#3 – Projects and Improvement Modifications- Publish negotiated weekly maintenance schedule and distribute to appropriate personnel- Production Planning
Operations Management

Maintenance Indirect(s)

Maintenance Technicians (with work orders)

Execute the week's work schedule:- Evaluating and authorizing work that is approved to disrupt the current week's schedule of work

Forwarding work that was not authorized to disrupt the schedule onto to maintenance planning

Making tactical decisions to stay on schedule, addressing- Emergency Work (Breakdowns)

Carryover work

New high priority work (see above)

Assisting assigned maintenance technicians in resolving problems with work packages, such as:- Basic troubleshooting

Coordinate obtaining parts that were unanticipated through the planning process

Coordinate returning of equipment back to Operations control

Receive work order forms after job execution in order to:- Ensure timely and thorough job completion

Clarify feedback as necessary for forwarding to maintenance planning

Return of completed work packages with all attachments, etc. to maintenance planning

Training and motivation of the maintenance technicians

Contract administration and change management

Administrative personnel functions

Monitor and meet annually established budgets for repair materials and maintenance labor dollars
Qualifications/Requirements
Demonstrated experience in implementing preventive/predictive maintenance systems.
2.Must have excellent organizational skills to ensure the ability to organize robust planning and scheduling methods.
3.Must have strong leadership skills to ensure the ability to lead the technical resources that will be under direct supervision, as well as influence non-direct personnel in key maintenance related issues.
Experienced in a team-oriented culture in a Union environment.
5.Strong communications skills.
6.Evidence of demonstrated skills in effective empowerment of employees.
7.Knowledge of: steam condensate systems, compressed air, cooling towers, pumps and piping systems.
Strong project management skills, responsibilities will include REA/ CEA management.
9.Computer Skills. (CHAMPS, Excel, Word & Outlook).
10.Experience working with pneumatic/power/and electrical transmission and fluid transfer systems a plus.
11.Understanding of electrical control systems and PLC systems (Allen Bradly).
Four-year technical degree OR 5+ years mechanical/electrical/pneumatic experience maintaining processing or packaging equipment. Engineering degree a plus.
Relocation Eligible: Not Eligible for Relocation
Job Type: Regular
All qualified applicants will receive consideration for employment without regard to race, color, religion, sex, sexual orientation, gender identity, national origin, protected veteran status, or disability status.
PepsiCo is an Equal Opportunity Employer: Female / Minority / Disability / Protected Veteran / Sexual Orientation / Gender Identity
Our Company will consider for employment qualified applicants with criminal histories in a manner consistent with the requirements of the Fair Credit Reporting Act, and all other applicable laws, including but not limited to, San Francisco Police Code Sections 4901 - 4919, commonly referred to as the San Francisco Fair Chance Ordinance; and Chapter XVII, Article 9 of the Los Angeles Municipal Code, commonly referred to as the Fair Chance Initiative for Hiring Ordinance.
If you'd like more information about your EEO rights as an applicant under the law, please download the available EEO is the Law & EEO is the Law Supplement documents. View PepsiCo EEO Policy
Please view our Pay Transparency Statement