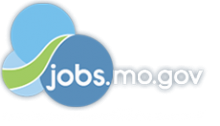 Job Information
3M

Manufacturing Engineer (Columbia, MO)

in

Columbia

,

Missouri
At 3M, we apply science in collaborative ways to improve lives. With $33 billion in sales, our 93,000 employees connect with customers all around the world.
3M has a long-standing reputation as a company committed to innovation. We provide the freedom to explore and encourage curiosity and creativity. We gain new insight from diverse thinking, and take risks on new ideas.
Here, you can apply your talent in bold ways that matter.
Job Description:
3M is seeking an experienced Manufacturing Engineer that will support Healthcare Products manufactured at Columbia, Missouri Plant. At 3M, you can apply your talent in bold ways that matter. Here, you go.
Job Summary:
The person hired for the position of Manufacturing Engineer will support the Liquid Medical Products value streams in the 3M Plant in Columbia, Mo. Liquid Medical Products value stream makes products that support 3M Medical Solution Divisions as part of Health Care Business Group. The Manufacturing Engineer will be responsible for process and manufacturing improvements, daily operations and new product introductions across diverse work centers. The individual will work with plant, customer, vendor, marketing, and product development teams. The ideal candidate will perform well in a fast-paced cross-functional environment managing multiple projects effectively while working with colleagues in the laboratory, in manufacturing, and in the business groups.
For additional business group/division/product information, please visit: 3M Columbia, MO Plant
This position provides an opportunity to transition from other private, public, government or military environments to a 3M career.
Primary Responsibilities include but are not limited to the following:
Initiate, identify, recommend and lead projects in the manufacturing area of responsibility to improve: product cost, service, quality, and process safety and health/environmental impact

Programs must meet overall project timelines

Responsible for new process development, process validation, and manufacturing scale-up

Responsible for performing and guiding technical activities resulting from approved, self-initiated, or assigned manufacturing programs leading to innovative applications and extensions of existing or new products/technologies having major importance to the business

Function as a technical resource and mentor within immediate work group

Begin establishing self as a technical expert, resource, and mentor throughout the division

Provide appropriate and timely documentation of work as required by the business unit

Responsible for helping update operating procedures and maintenance procedures

Work closely with production and maintenance teams to perform troubleshooting activities and resolve equipment/downtime issues

Establish and cultivate an extensive network of support (laboratory, quality, financial, manufacturing, engineering, sales and marketing) to facilitate completion of assignments

Willingness to be on-call
Basic Qualifications:
Possess a Bachelor's degree or higher in a science or engineering discipline (completed and verified prior to start) from an accredited institution

Minimum three (3) years of experience in a private, public, government or military environment in one or more of the following areas: Process development, product development, manufacturing engineering, process engineering, and product engineering
Preferred Qualifications:
Possess a Master's degree or higher (completed and verified prior to start) from an accredited institution

Minimum five (5) years of manufacturing experience in a private, public, government or military environment

Lean Six Sigma expertise

Experience in Health Care products and FDA regulated business

Knowledge in liquid dispensing, automated assembly, and chemical handling

Demonstrated experience to analyze problems, diagnose root cause, and apply corrective actions

Working knowledge of ISO 9001, 13485, 14001, and cGMP or other change control processes

Demonstrated organization and communication skills, written and oral

Results oriented with strong process and execution skills
Location: Columbia, MO
Travel: May include up to 10% domestic/international
Relocation Benefits: Are authorized
Must be legally authorized to work in country of employment without sponsorship for employment visa status (e.g., H1B status).
3M is a place where you can collaborate with other curious, creative people. Where your diverse talents, inclusiveness, initiative, and leadership are valued. Where you'll find challenging opportunities that make your career exciting and rewarding. With a diversity of people, global locations, technologies, and products, 3M is a place to grow and be rewarded for excellence.
Learn more about 3M's creative solutions to the world's problems at www.3M.com or on Twitter @3M.
3M is an equal opportunity employer. 3M will not discriminate against any applicant for employment on the basis of race, color, religion, sex, sexual orientation, gender identity, national origin, age, disability, or veteran status.
Please note: your application may not be considered if you do not provide your education and work history, either by: 1) uploading a resume, or 2) entering the information into the application fields directly.
3M Global Terms of Use and Privacy Statement
Carefully read these Terms of Use before using this website. Your access to and use of this website and application for a job at 3M are conditioned on your acceptance and compliance with these terms.
Please access the linked document by clicking here, select the country where you are applying for employment, and review. Before submitting your application you will be asked to confirm your agreement with the terms.
3M is science applied to life.
At 3M, we are in your cell phone. We are in your car. We are at your doctor's office. You are never more than 10 feet from a 3M product.
3M helps make it possible for many other companies to do what they do.
At 3M, we produce a mind-bending 55,000 products. Our technology expertise started over 100 years ago with ceramics, turning minerals into sandpaper. This expertise has grown to span 46 technology platforms, with thousands of products and applications.
Our scientists are experts at combining our core technologies to invent a surprising range of products. Our people and our products reshape the way we live our lives every day.
From celebrating new ideas to uncovering fresh uses for tried and true products, 3M solves problems for people, for communities and customers around the world.