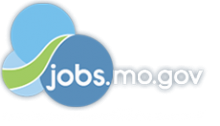 Job Information
3M

Multi Skilled Maintenance Technician

in

Columbia

,

Missouri
Job Description:
Multi Skilled Maintenance Technician
Collaborate with Innovative 3Mers Around the World
Choosing where to start and grow your career has a major impact on your professional and personal life, so it's equally important you know that the company that you choose to work at, and its leaders, will support and guide you. With a diversity of people, global locations, technologies and products, 3M is a place where you can collaborate with 93,000 other curious, creative 3Mers.
"The impact 3M has on people's lives and communities around the globe is amazing. As the leader of 3M's global community giving, I am incredibly proud to be part of and work alongside 3Mers, community partners and customers committed to making positive social change." – Michael Stroik, director of 3Mgives
The Impact You'll Make in this Role
As a Multi Skilled Maintenance Technician you will have the opportunity to tap into your curiosity and collaborate with some of the most innovative and diverse people around the world. Here, you will make an impact by:
Leading innovation and sustainability.

Implementing change and continuous improvement to drive growth and increase efficiency.

Determining to do your best and challenge others to live and work differently.

Creating a positive, inclusive work environment that fosters learning and development for all.

Diagnose, troubleshoot, install, and correct problems or make changes in equipment per instructions

Your Skills and Expertise

Possess a High School Diploma/GED or higher (completed and verified prior to start)

Possess or in the last three (4) months of obtaining a two (2) year technical degree or diploma in a technical discipline (completed and verified prior to start) OR minimum of five (5) years of experience in a manufacturing environment in industrial electrical and/or industrial mechanical discipline.

This position will require working any 12 hour-crew including weekends or 8 hour-shift (1st, 2nd, or 3rd shift) and working overtime.
Additional qualifications that could help you succeed even further in this role include:
Experience with PLC, electromechanical troubleshooting and/or repair, AC and DC electric motors and/or drives, pneumatic pumps, gear pumps, HVAC, dampers and/or actuators, industrial wiring and components

Experience repairing industrial assembly equipment, i.e. injection molding machines, stamping/forming machines, multi-axis robots, and web handling equipment

Experience and knowledge in safety procedures including but not limited to, confined space entry, line opening, fall protection, lock out tag out, and hot work

Basic computer knowledge to include PC component identification and troubleshooting and use of PLC software, and Microsoft office tools
Travel: May include.
Relocation Assistance: Not authorized
Must be legally authorized to work in country of employment without sponsorship for employment visa status (e.g., H1B status).
Supporting Your Well-being
3M offers many programs to help you live your best life – both physically and financially. To ensure competitive pay and benefits, 3M regularly benchmarks with other companies that are comparable in size and scope.
Resources for You
For more details on what happens before, during and after the interview process, check out the Insights for Candidates page at 3M.com/careers.
This posting is for a Multi Skilled Maintenance Technician position at 3M Columbia, MO. 3M anticipates that multiple openings for this position will occur over time. Qualified applicants may be considered as Multi Skilled Maintenance Technician openings occur at 3M Columbia, MO and 3M will accept applications for up to 6 months from the posting date of this requisition. Eligible applications will be kept open and active until 6 months from inicial posting. After that, the posting will be taken down and applicants will need to apply/re-apply for available open postings at that time.
Learn more about 3M's creative solutions to the world's problems at www.3M.com or on Twitter @3M.
Responsibilities of this position include that corporate policies, procedures and security standards are complied with while performing assigned duties.
3M is an equal opportunity employer. 3M will not discriminate against any applicant for employment on the basis of race, color, religion, sex, sexual orientation, gender identity, national origin, age, disability, or veteran status.
Please note: your application may not be considered if you do not provide your education and work history, either by: 1) uploading a resume, or 2) entering the information into the application fields directly.
3M Global Terms of Use and Privacy Statement
Carefully read these Terms of Use before using this website. Your access to and use of this website and application for a job at 3M are conditioned on your acceptance and compliance with these terms.
Please access the linked document by clicking here (http://multimedia.3m.com/mws/media/1274940O/3m-jobs-country-data-privacy-statements-external.pdf) , select the country where you are applying for employment, and review. Before submitting your application you will be asked to confirm your agreement with the terms.
At 3M we apply science in collaborative ways to improve lives daily as our employees connect with customers all around the world. Learn more about 3M's creative solutions to global challenges at www.3M.com or on Twitter @3M or @3MNews.