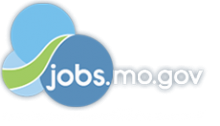 Job Information
Eurofins Lancaster Laboratories

Sr. Synthesis Chemist

in

Columbia

,

Missouri
Sr. Synthesis Chemist
Eurofins BioPharma Product Testing - Columbia has delivered expert scientific support to companies working to improve human and animal health. As a member of the Eurofins BPT- Columbia team, you'll work alongside respected technical experts dedicated to scientific excellence in a process driven regulatory compliant environment. Eurofins BPT - Columbia is looking for a *Sr. Synthesis Chemist *to join our Synthesis team in Columbia, MO.
The Sr. Synthesis Chemist is involved in performing research in the laboratory as a synthetic and medicinal chemist applying the latest knowledge and techniques in the field. Advance the assigned program and contribute to the identification of a lead or development candidate. Planning their own work and supervising day-to-day activities in the laboratory working under prescribed procedures (protocols, standard operating procedures, methods, etc.). Completing complex work for research and development, CGMP and GLP studies and documents and reports data in a timely manner according to regulatory guidelines. Planning the conduct of a study; monitoring study procedures to ensure data accuracy and report quality; conducting complex analysis and experimentation on substances, for purposes such as product and process development and application, quantitative and qualitative analysis and improvement of analytical methodologies.
Employee Responsibilities:
Design and execute syntheses of complex organic molecules on a milligram to multi-gram scale, including 14C and 3H labeled radioactive API.
Use advanced laboratory techniques to purify mixtures of compounds.
Use state of the art techniques to characterize intermediates and final compounds.
Use medicinal chemistry tools and techniques to plan and design synthetic targets.
Communicate results to co-workers and management in both oral and written manner and assist in the preparation of patent applications with written experimental procedures.
Designs, carries out, and performs simple and complex experiments and procedures in accordance with all applicable regulatory (e.g. DEA, EPA, FDA, FIFRA, OECD, etc.) requirements as defined by protocol, method, and standard operating procedures (SOPs).
Routinely develops procedures and methods for the solution of technical problems.
Likely to work on several projects concurrently and may monitor and direct activities of other staff performing work in area of expertise.
Conducts training of staff on techniques necessary to perform laboratory assignments.
May serve as study director, principal investigator, or project leader for GLP and CGMP studies.
The Ideal Candidate would possess:
Several first author or co-author publications in peer-reviewed journals highlighting post-graduate research and accomplishments.
Firm understanding of modern Medicinal Chemistry concepts and the ability to use them in the design of synthesis target molecules.
Advanced knowledge in various analytical instrumentation, especially GC/MS and LC/MS.
Adherence to GMP (preferred).
Superior knowledge of scientific discipline; basic relevant technical skills; ability to read and understand protocols, SOPs, and technical guidelines.
Compliance with, and knowledge of, regulatory guidelines and company SOPs (CGMP, GLP) is required.
Good organizational skills; ability to follow direction and good communication skills are required.
Ability to consult with clients and knowledge of date submission requirements for clients is necessary.
Superior skill in handling radioactive or toxic chemicals.
Ability to apply mathematical operations to such tasks as frequency distribution, determination of test reliability and validity, analysis of variance, correlation techniques, sampling theory, and factor analysis.
Ability to apply principles of scientific thinking to a complex range of intellectual and practical problems.
Ability to deal with a variety of abstract and concrete variables where only limited standardization exists.
Minimum Qualifications:
​​
Ph.D. in synthetic organic chemistry, a combination of relevant education and applicable job experience may be considered.
Minimum 3 to 5 years of post-graduate experience working in the biotechnology or pharmaceutical industry or a related position as a laboratory scientist.
In depth knowledge of advanced synthesis, purification and spectroscopic techniques utilized in the preparation and characterization of complex organic molecules.
Demonstrated ability to design synthetic targets and successfully execute their syntheses.
Ability to work independently and show flexibility when needed.
Effective oral and written English communication skills.
Familiarity with standard laboratory instrumentation, personal computers and office and laboratory software.
Authorization to work in the United States indefinitely without restriction or sponsorship.
​​
What we offer:
Position is full-time, Monday-Friday, 8 a.m.-4:30 p.m., with overtime as needed. Candidates currently living within a commutable distance of Columbia, MO are encouraged to apply.
As a Eurofins employee, you will become part of a company that has received national recognition as a great place to work. We offer excellent full-time benefits including comprehensive medical coverage, life and disability insurance, 401(k) with company match, paid holidays and vacation, and dental and vision options.
As a part of Eurofins BioPharma Product Testing – the largest network of harmonized bio/pharmaceutical GMP product testing laboratories worldwide – Eurofins BPT provides comprehensive laboratory services for the world's largest pharmaceutical, biopharmaceutical and medical device companies. Our service offering includes comprehensive chemistry, biochemistry, microbiology, molecular and cell biology and biosafety testing of drug substances, final products, intermediates, and starting materials for both small and large molecule drug products.
To learn more about Eurofins, please explore our website www.eurofinsus.com.
Eurofins is a M/F, Disabled, and Veteran Equal Employment Opportunity and Affirmative Action employer.
We are looking forward to receiving your application including your expected salary and possible start date via our career website.
Organization: Eurofins BioPharma Product Testing Columbia, Inc.
Location: MO, Columbia
Job Code: 19660