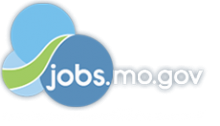 Job Information
ManpowerGroup

HSE Specialist

in

Eldon

,

Missouri
JOB DESCRIPTION
General Assignments
Ability to work "on-call" and /or "off shift" for any emergencies that may arise.

Enter incidents (safety & environmental) and other data such as audit results into the Corporate Health, Environmental, & Safety System (Cority)

Knows the applicable Customer Requirements, understand the impact of not conforming to customer requirements.

Maintain OSHA log and open corrective actions list

Oversee accident investigations and assists with determining root cause and resolution.

Develops and facilitates appropriate and required monthly and annually plant safety and environmental training.

Conduct safety and environmental orientation program

Evaluate facility for safety hazards and develop proactive strategies to address inefficiencies.

Work with regional workers compensation claims administration team, Third Party Administrator, and attorneys to manage open workers compensation claims.

Lead contact for outside agencies such as Fire Department, OSHA, and environmental regulators.

Ensure contractors are trained properly and adhere to contractor safety program requirements.

Manage environmental & safety tasks on glide path.

Manage Hot Work program

Coordinate safety action plan ensure continuous implementation and improvement.

Conduct safety and environmental audits; coordinate plant preparation for corporate audits.

Respond to environmental incidents and spills, including completing investigations to determine root-cause and closure activities.

Leads and coordinates spill response team meetings.

Evaluates facility for environmental aspects and develop proactive strategies to address issues.

Ensure plant is compliant with BOS and all other environmental, health, and
Safety laws including compliance with all air, water and waste permits.
Lead facility's waste reduction efforts.

Advises plant management of safety related situations.

Leads the Safety Committee Team

Educates and trains Team Facilitators as to their duties relative to safety training, safety inspections and injury/illness investigation and Employee's First Report of Injury/Illness.

Assist in accident investigation, helps to assure that proper reports are completed and assists in recommending corrective action.

Maintains the first aid facility of the plant. Provides first aid treatment of on the job injuries or illnesses. Maintains first aid treatment records.

Engages in safe practices as well as follows and enforces safety rules and job rotations.

Must be willing to report unsafe conditions, reporting unsafe acts, participating in safety/ergonomic committees, participating in safety Kaizen events, participating in Blue Sky initiatives, participating in safety audits, and participating in safety observation feedback events.

Assist the plant in achieving safety goals while achieving and maintaining Safe Workplace and Environmental and Sustainability AMS objectives.

Initiate timely investigations of all reported incident/accidents, injuries and timely completion of all 8Ds listing the "5 whys" and identify and document the root cause.

Attend all required training.
Attributes/Skills Required/Sought
Associate degree and/or 2 plus years of applicable work-related experience, required in the field of HSE

Good time management

Good verbal, and written communication skills.

Candidate has the ability to apply common sense understanding to carry out instructions furnished in written, oral, or diagram form.
Physical Requirements/Work Level
Reasonable accommodations may be made to enable individuals with disabilities to perform the essential functions.
PRIMARY LOCATION
Eldon
ManpowerGroup is committed to providing equal employment opportunities in a professional, high quality work environment. It is the policy of ManpowerGroup and all of its subsidiaries to recruit, train, promote, transfer, pay and take all employment actions without regard to an employee's race, color, national origin, ancestry, sex, sexual orientation, gender identity, genetic information, religion, age, disability, protected veteran status, or any other basis protected by applicable law.