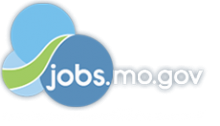 Job Information
Cigna

Clinical Program Senior Manager, Behavioral

in

Fenton

,

Missouri
This position is responsible for the oversight of the clinical program team, focused on advancing behavioral' s current and future clinical and health advocacy programs using evidenced based best clinical practices, opportunity analytics, market strategic vision and in alignment with matrix partners.
Using a value-based design approach, and other design methods (proof of concept), the Clinical Program Sr Manager is responsible for oversight of this multi-disciplined team to generate significant "test and learn" projects along with current program enhancements. Critical focus on advancing our programs and care approaches, aligning with the provider/delivery system in support of delivering better quality outcomes, a better patient experience while holding down cost – the Triple Aim. The team has responsibility for collaborating and aligning with clinical teams across the enterprise, solutions, operations, analytics, network and IT partners.
This role will be responsible for ensuring their team fully understands the business needs, the respective business benefits that will be achieved by new initiatives, and the ability to deliver a solution that will positively impact the key results. This includes understanding the business strategy and priorities, influencing and coordinating requirements, understanding of various delivery teams' capabilities and working knowledge of change management. This team is responsible for executing and evolving Behavioral Health Programs, they are aligned to, and effectively building or enhancing an existing programs.
Key Responsibilities (not limited to):
Clinical Program Development focused on health improvement goals, driving healthcare costs down and meeting organizational targets. Focus on ongoing quality improvement, health disparities/literacy, operational efficiency, process and tools, improved customer/healthcare professional experience and engagement.
Responsible for or key team member to:
Lead clinical design and development team. Support launch of pilots/proof of concepts focused on improvement of health outcomes including increasing the likelihood of desired outcomes [compared to a baseline] and reducing health disparities among specified populations

Research and define advanced clinical and administrative techniques associated with integrated health trends, case management and utilization management to generate new innovative solutions to advance health outcomes and affordability.

Ensure the team demonstrates data-driven, solutions-based orientation to drive quality, affordability and positive experiences for our customers, clients and providers.

Evaluation of existing clinical programs with recommended design enhancements and quality improvements, consulting with and providing recommendations to the Product, Clinical Operations, Reimbursement and Collaborative Care team and other key stakeholders.

Actively participate in clinical design strategy advancement with a focus on new and emerging market forces and trends including health disparities and literacy.

Manage or key support for assigned current clinical programs and advance clinical development to assure clinical/health advocacy program integrity and results, supporting vendor integration through clinical program education, and process and workflow development. (ex: Gaps in Care, Health Advocacy Programs).

Exudes self-motivated ownership of clinical metric-driven results, continually acting with a sense of urgency to ensure that results are attained, if not exceeded and to champion perpetual change within Cigna Behavioral to ensure that we anticipate market trends and offer industry-leading products and services.

Collaborating with Informatics/Analytics and other key metrics partners to understand results and define areas of clinical opportunity- advancing the performance of our programs and services:

Service utilization patterns

Clinical outcomes

High dollar claim trend patterns.

Quality outcomes

Financial results

Focused improvement and innovative pilots to support the prevention of avoidable hospital admissions, readmissions, medical emergencies, wellness and promotion of healthy lifestyles and personal productivity across
Operational Excellence:
Understands operationally how the organization is structured, workflows and impacts of changes

Provides oversight and leadership for the clinical program team

Medical Action Planning (as applicable for program), process and development for Behavioral, including coordinating with Medical director around implementation and sustainment needs.

Participate in development of cost savings initiatives and facilitate implementation of processes to support value across programs and bring to the market.

Partners with the technical writing team, ensuring workflows and SOP's are aligned with regulations and system capabilities to ensure a positive customer and staff outcome/experience

Could be impacted by their solution being serviced on cigna.com and mycigna.com.

Ability to present ideas and recommendation to the GTM teams, often working closing with the behavioral center of excellence, in updating and providing operational support

Responsible for ensuring that we have the ability to accurately and timely report on key performance metrics, distinguishing between internal and external facing data and reporting out
Strategic Direction and Partnerships:
Strong driver that supports the team in meeting our membership and financial targets, through the successful execution of clinical, service and administrative results

Coaches and develops team members

Works closely with our network partners, with a focus on market gaps in contracted providers

Contributes to the enhancement and design of the clinical programs and innovations.

Acts as an Operations strategy lead
Leadership and Culture:
Strong leadership

Consistently demonstrates the behaviors and attitude that contribute to a positive workplace.

Promotes a customer-focused attitude with the work unit through:
Resolution of client issues
Modeling service excellence
Participation in customer relations and sales activities
Demonstrates strong presentation skills
Will partner with others leaders to engage in enterprise initiatives, representing the organization and teams.
Qualifications
Ten+ years' experience in the healthcare field; strong focus on behavioral health or EAP

Active and unrestricted clinical license

Prior management experience, minimum of five years managing a team

Demonstrated successful leadership skills

Previous product development, clinical design, or marketing experience a plus

Demonstrated experience in effective decision making and analytical skills

Innovative and open to new ideas in a focused, intense and growth oriented environment

Strong analytic thinking and able to generate ideas from industry studies, reports, research and able to support root cause analysis to generate new innovative ideas and concepts.

Clinical operation experience with key leadership responsibilities involving complex projects across multiple matrix organization.

Extensive knowledge of the healthcare industry to include a deep understanding of managed care, care management, disease management and health advocacy.

Demonstrated experience and exceptional ability to work productively in a matrix management environment across geography, departments and position level.

Previous experience as a clinical operation implementation team leader or key team member involving complex projects, pilots or new customized solution resulting in successful execution to plans.

Action oriented, works with a sense of urgency and takes responsibility to execute to meet aggressive timelines.

Strong communication and presentation skills and an ability to influence at multiple organizational levels.

Strong interpersonal, networking and negotiations skills.

Ability to influence without authority
Travel
Up to 15% travel required
Organizational Competencies
Dealing with Ambiguity – Can effectively cope with change; can shift gears comfortably; can decide and act without having the total picture; isn't upset when things are up in the air; doesn't have to finish things before moving on; can comfortably handle risk and uncertainty

Negotiation – Can negotiate skillfully in tough situations with both internal and external groups; can settle differences with minimum noise; can win concessions without damaging relationships; can be both direct and forceful as well as diplomatic; gains trust quickly of other parties to the negotiations; has a good sense of timing. Negotiates professionally, using objective wording and an even tone; Argues convincingly for issues but knows when to concede; Uses ready understanding of others' perspective to address issues with a successful mixture of empathy and logic; Brings disputes quickly to resolution by identifying the most critical needs of both parties and ensuring they are addressed; Recognizes when attempts to influence are ineffective and changes course.

Professional Savvy – Can maneuver through complex political situations effectively and quietly; is sensitive to how people and organizations function; anticipates where the land mines are and plans his/her approach accordingly; views corporate politics as a necessary part of organizational life and works to adjust to that reality.

Motivating Others – Creates a climate in which people want to do their best; can motivate many kinds of direct reports and team or project members; can assess each person's hot button and use it to get the best out of him/her; pushes tasks and decisions down; empowers others; invites input from each person and shares ownership and visibility; makes each individual feel his/her work is important; is someone people like working for and with. Focuses on engaging others in the course of delivering on goals; Looks for opportunities to publicly acknowledge others' accomplishments Improves others' performance by using tailored advice and positive reinforcement; Understands others' stylistic preferences and adapts approaches accordingly; Taps into the values and feelings to address issues beneath the surface.

Perseverance – Pursues everything with energy, drive, and a need to finish; seldom gives up before finishing, especially in the face of resistance or setbacks. Puts in extra effort to accomplish goals on time; Readily tries a variety of approaches to ensure success; Overcomes roadblocks without being deterred by initial set-backs; Works with team members to overcome obstacles to group projects; Does not procrastinate, even about distasteful projects that would deter others.
Role-Specific Competencies
Customer Focus – Is dedicated to meeting the expectations and requirements of internal and external customers; gets first-hand customer information and uses it for improvements in products and services; acts with customers in mind; establishes and maintains effective relationships with customers and gains their trust and respect.

Accountability / Ownership – Takes responsibility for all work activities and personal actions; follows through on commitments; implements decisions that have been agreed upon; maintains confidentiality with sensitive information; acknowledges and learns from mistakes without blaming others

Collaboration – Identifies opportunities and taking action to build strategic relationships between one's area and other area, teams, departments or organization to help achieve business goals.

Managing Vision and Purpose – Communicates a compelling and inspired vision or sense of core purpose. Talks beyond today. Is optimistic and can inspire and motivate others to share a vision.

Diversity – Manages all kinds and classes of people equitably; supports an environment of acquiring and building a team of diverse talent in terms of expertise and thought leadership
This position is not eligible to be performed in Colorado.
About Cigna
Cigna Corporation exists to improve lives. We are a global health service company dedicated to improving the health, well-being and peace of mind of those we serve. Together, with colleagues around the world, we aspire to transform health services, making them more affordable and accessible to millions. Through our unmatched expertise, bold action, fresh ideas and an unwavering commitment to patient-centered care, we are a force of health services innovation. When you work with us, or one of our subsidiaries, you'll enjoy meaningful career experiences that enrich people's lives. What difference will you make?
Qualified applicants will be considered without regard to race, color, age, disability, sex, childbirth (including pregnancy) or related medical conditions including but not limited to lactation, sexual orientation, gender identity or expression, veteran or military status, religion, national origin, ancestry, marital or familial status, genetic information, status with regard to public assistance, citizenship status or any other characteristic protected by applicable equal employment opportunity laws.
If you require reasonable accommodation in completing the online application process, please email: SeeYourself@cigna.com for support. Do not email SeeYourself@cigna.com for an update on your application or to provide your resume as you will not receive a response.