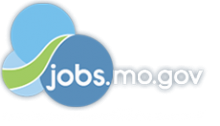 Job Information
Cogent, Inc.

Field Service Technician

in

Fenton

,

Missouri
Field Service Technician
About the OrganizationCogent is a growing, midwest company that provides creative and innovative fluid processing solutions. Our companies include Automatic Engineering, BRI, Fluid Equipment, Lee Mathews, Industrial Measurement and Control, iME Solutions, Vanco, Vandevanter Engineering, Velocity and Water Technology Group. Cogent companies are committed to providing compelling, pertinent and logical solutions while serving the local Industrial, Municipal, Commercial Building Trades, Oil & Gas markets. Our people make the difference. Our shared values define us as a team and bring our vision to life. We are an employee-owned business where more than 200 employee-owners expect their teammates to work hard, be creative, and get engaged and together we build our future and share in the outcome!
Description
Cogent, a growing company serving the contractor, municipal and industrial markets providing dewatering systems is looking for a Field Service Technician in the St. Louis, MO area. We have been in the rental market for over 50 years and have strong, long-standing relationships with customers who know us for our powerful combination of leading product brands and applications expertise with a strong focus on developing comprehensive, sustainable solutions. If you are a rockstar at what you do and like to work in a progressive fast-paced environment, we want to talk with you.
Cogent provides creative and innovative fluid processing solutions to a wide range of industries. With more than 200 employees covering 13 states, our 11 best-in-class companies include Automatic Engineering, BRI, Fluid Equipment, Lee Mathews, iME Solutions, Industrial Measurement & Control, Vanco, Vandevanter Engineering, Velocity, Water Technology Group and Water Technology Group Commercial.
The Role:Cogent seeks to hire a Field Service Technician to be responsible for installing and dismantling pumping systems and pipelines on customer job sites independently or as part of a crew. The Field Service role will maintain a clean and orderly worksite environment to enable safe and efficient movement of workers and motorized equipment throughout the site.
Essential Duties/Principal Responsibilities (We can train you on these things)
Identify different pump groups and understand the basic use of each pump group

Understand how a prime guard operates

Apply proper measurements (center-to-center or face-to-face) to HDPE pipe. Calculate angles to ensure proper installation

Understand and react to how weather conditions affect HDPE fusion

Perform vacuum checks on installed pumping systems

Perform proper sequencing to break down pump systems and pipelines to avoid spills and/or contamination to surrounding work area. Properly flush systems

Safely utilize chain saws and other hand tools to properly cut and break down pipelines. Understand how and where to cut pipe to avoid spills, damage and excessive scrapping.

Thoroughly inspect and evaluate the condition of pipe, hose and fittings upon dismantling.

Prepare Bill of Ladings to load out equipment from job site. Coordinate with dispatch to arrange proper timing of truck arrivals to ensure material handling equipment and/or personnel are available

Follow all safety processes and procedures and maintain a "safety first" approach when completing daily work tasks. Complete a job safety assessment before beginning any job on a customer site. Ensure compliance with all personal protective equipment requirements

Travel as needed (overnight weekends and extended periods) to meet customer needs
PositionField Service Technician
Position Requirements
Preferred Education, Experience, Skills, Abilities, License/Certification. We are willing to train you on these things!
High School or general equivalency degree

Experience working on construction or industrial work sites preferred

Experience fusing HDPE pipe using rolling fusion machines (1" to 48"), track fusion machines (6" to 20" and 12" to 36") and barcode processors (electrofusion machines) preferred

Experience operating heavy industrial equipment, i.e., telehandlers, skid steers, air tuggers, etc. preferred

Ability to follow directions and work independently in a fast-paced environment and work flexible hours in order to respond to customer emergencies

Strong organizational and time management skills

Valid driver's license with a good driving record

CDLA License required

Forklift certification
Physical Demands:
Heavy lifting (up to 100 pounds)

Full range of physical motions associated with general labor work continually throughout 8 hours
Work Environment:
Continual exposure to all outdoor weather conditions; exposure to noise and fumes generated from motorized equipment

Travel: As required to fulfill the duties listed above. Other travel as needed or required by the company
EOE StatementCogent, Inc. is an equal opportunity employer. All qualified applicants will receive consideration for employment without regard to race, religion, color, national origin, sex, age, genetic information, sexual orientation, gender identity, status as a protected veteran, or status as a qualified individual with a disability, or any other characteristic protected by applicable Federal, State or Local law.
Exempt/Non-ExemptNon-Exempt
Full-Time/Part-TimeFull-Time
LocationFenton (Service)
CategoryService
DivisionCogent Service
This position is currently accepting applications.