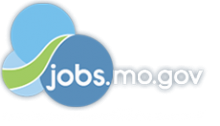 Job Information
SSM Health

Lab Supervisor

in

Fenton

,

Missouri
Divison:
At SSM Health, we know the healing power of presence begins with compassionate employees like you. Our Mission and Values put the patient first and place you in a position to leverage your leadership and laboratory skills every day. This position is a working supervisor in the hospital laboratory where you oversee the day to day workflow and help manage employees. While this role is responsible for regulatory and compliance requirements, it also is responsible for helping to build and develop hospital lab employees.
SSM Health has multiple locations in the St. Louis region so this is a great opportunity for someone who wants to gain great experience and prepare to become a hospital lab leader. If you have a bachelors degree, ASCP certification and three years of experience in a lab (or Associates degree with five years' experience) and you would enjoy working with the lab manager to run a fast paced laboratory in a busy hospital environment, we want to learn more about you! Please fill out your application today!
PRIMARY RESPONSIBILITIES
Oversees day-to-day workflow by preparing staffing schedule and prioritizing work.

Supervises operations by ensuring staff compliance with policies and procedures.

Ensures compliance with QA/QC standards required by laboratory regulatory agencies.

Manages or works directly on projects of moderate scope.

Directs and advises personnel in test procedures.

Confers with scientists to conduct analyses, interpret test results, or develop nonstandard tests.

Recommends measures to improve testing procedures and use of equipment.

Analyzes and resolves or assists workers in solving work problems.

Maintains time and testing records.

May perform duties as a technician or scientist in the laboratory section for which responsible.

Maintains competencies and continuing education to keep informed of new developments in field.

Assists in the proficiency testing program in the lab.

Performs other duties as assigned.
EDUCATION
Associate's degree or equivalent years of experience and education
EXPERIENCE
Associate's degree: Five years' technical experience in a laboratory setting. Bachelor's degree or higher: Three years' technical experience in a laboratory setting.
SSM Health is committed to equal employment opportunity based on race, color, religion, national origin, gender, sexual orientation, gender identity, pregnancy, age, physical or mental disability, veteran status, and all other statuses protected by law.