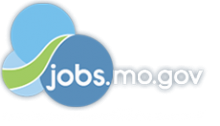 Job Information
Cogent, Inc.

Reliability Analyst

in

Fenton

,

Missouri
Reliability Analyst
About the OrganizationCogent is a growing, midwest company that provides creative and innovative fluid processing solutions. Our companies include Automatic Engineering, BRI, Fluid Equipment, Lee Mathews, Industrial Measurement and Control, iME Solutions, Vanco, Vandevanter Engineering, Velocity and Water Technology Group. Cogent companies are committed to providing compelling, pertinent and logical solutions while serving the local Industrial, Municipal, Commercial Building Trades, Oil & Gas markets. Our people make the difference. Our shared values define us as a team and bring our vision to life. We are an employee-owned business where more than 200 employee-owners expect their teammates to work hard, be creative, and get engaged and together we build our future and share in the outcome!
Description
Our Service Center located in Fenton, MO is currently seeking a Reliability Analyst to join the team!
Job responsibilities include:
Collect vibration data at multiple customer sites.

Walk vibration routes to collect the vibration data from all types of rotating equipment including motors, pump, fans, gearboxes and centrifuges.

Perform laser alignment on rotating equipment.

Perform field balancing on rotors.

Attend training classes that are centered around the reliability industry and to acquire certifications in vibration analysis, thermography, ultrasound, laser alignment and balancing.

Responsible for completing vibration, thermography, alignment and balancing reports once certified.

Responsible for doing personal expense reports and time entry, along with closing service orders in a timely manner.
PositionReliability Analyst
Position Requirements
Qualifications Preferred:
Vibration experience preferred but are willing to train if necessary

Candidate must be a fast learner and fast on their feet

Rotating equipment or mechanical experience is preferred

Must be self-reliant / self-motivated

Good time management, thinks ahead and plans appropriately

Willing to travel 25 percent of the time

Must be available for potential emergency call out work

Proficient in Microsoft Word and Excel
The desired candidate will also be highly motivated, willing to challenge and improve the Company's existing processes, and must be adaptable to perform other duties as needed.
Creative, entrepreneurial and industrious people are Cogent's most valuable asset. We value our employee's hard work and in return provide competitive wages, benefits, career growth opportunities andemployee ownership. To begin your rewarding career with Cogent, apply today!
EOE StatementCogent, Inc. is an equal opportunity employer. All qualified applicants will receive consideration for employment without regard to race, religion, color, national origin, sex, age, genetic information, sexual orientation, gender identity, status as a protected veteran, or status as a qualified individual with a disability, or any other characteristic protected by applicable Federal, State or Local law.
Exempt/Non-ExemptNon-Exempt
Full-Time/Part-TimeFull-Time
LocationFenton (Service)
CategoryService
DivisionCogent Service
This position is currently accepting applications.