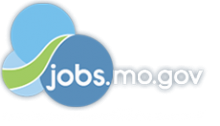 Job Information
Buzzi Unicem USA

Maintenance Mechanic

in

Festus

,

Missouri
Buzzi Unicem USA, a major US cement manufacturer, is looking for a Maintenance Mechanic at our Festus, MO plant, to perform in a pleasant, professional, safe, and efficient manner, a combination of duties mainly related to, but not limited to, all mechanical maintenance throughout the plant. Starting pay rate is $27.70/hour.
We believe our employees are our greatest asset. We continue to strive to provide a culture that supports career growth through strong leadership and development planning that is both financially and professionally rewarding for all our employees.
ESSENTIAL FUNCTIONS:
Interprets and works from prints and technical instructions.

Furnishes and uses own complement of hand tools, company tools and equipment.

Keeps work area and equipment neat and clean.

Subject to shift work.

Installs, tests, maintains and repairs all mechanical equipment in accordance with regulations and specifications; fits, assembles, erects, installs, maintains and repairs mechanical plant and equipment

Inspects, tests and aligns testing equipment throughout the plant.

Installs, troubleshoots, adjusts, services, maintains and repairs mechanical equipment for various types of lifts and conveyor belts.

Must possess a working knowledge of maintenance and welding.

Maintains the machines and equipment in efficient operating, condition, performs duties such as, dismantling, moving, installing, commissioning, adjusting or repairing machines, power shafting, pulleys, conveyors, hoists, and other equipment; uses hoist dollies, rollers, tracks, and cranes (overhead and mobile),to aid in moving machinery, uses wrenches, hammers, and other hand tools in erecting or dismantling machines, and installing new or repair parts, uses measuring devices, such as squares, in installing the machine and equipment in correct positions, and aligning power shafting and pulleys.

Material altered in field such as: framing, cutting bending, drilling and burning.

Must be able to perform duties in confined spaces, heights, same position for prolong durations, and any type of climate.

Industrial Maintenance Experience in a Plant setting.

Must be able to work rotating schedules and overtime.

Complete and pass required assessment tests.

High school diploma or equivalaent from an accredited instituion is required.
PHYSICAL REQUIREMENTS:
Sitting, Standing, Walking, Pushing, Pulling, Twisting, Climbing, Crawling, Balancing, Bending (bending at the waist, lifting above the waist and lifting below the waist), Kneeling, Reaching, Grasping (use of both hands), Squatting, Repetitive Motions, Manipulative finger movements with both hands, Use of Wrists (Flexing or Rotating with both wrists), Use of both feet, Use of Arm Above Shoulder (needs both arms), Use of Arm Below Shoulder (needs both arms). Extended periods of time in same position, Confined space (respirator use occasionally required), Perform duties in all climates i.e. weather, extreme temperatures, Heights, Lift and carry up to 100 lbs., Work in dust, fumes, gases and chemicals.
PHYSICAL ACTIVITY:
Climbing is ascending or descending ladders, stairs, scaffolding, ramps, poles and the like, using feet and legs and/or hands and arms. Body ability is emphasized. This factor is important if the amount and kind of climbing required exceeds that required for ordinary locomotion. Balancing is maintaining body equilibrium to prevent falling when walking, standing or crouching on narrow, slippery or erratically moving surfaces. This factor is important if the amount and kind or balancing exceeds that needed for ordinary locomotion and maintenance of body equilibrium. Stooping is bending body downward and forward by bending spine at the waist. This factor is important if it occurs to a considerable degree and requires fill use of the lower extremities and back muscles. Walking is moving about on foot to accomplish tasks, particularly for long distances.
SENSORY ABILITIES:
General vision, hears, listens, and speaks clearly.
PERSONAL PROTECTIVE EQUIPMENT:
Safety glasses, steel-toe safety shoes, hardhat, and hearing protection, respirator use.
ENVIRONMENTAL CONDITIONS:
Moderate to Extreme Climate Conditions, Dust, Chemical and Gas Fumes, Confined Spaces. Work under pressure/stress. Working rapidly.
Buzzi Unicem USA offers a competitive salary and excellent benefits including 401k. We are an Equal Opportunity Employer.
Please note that candidates must be eligible to work in the United States and that only qualified candidates will be contacted.
ID: 2020-2907
of Openings: 3
External Company Name: Buzzi Unicem USA, Inc.
External Company URL: http://www.buzziunicemusa.com/
Street: 1000 River Cement Road