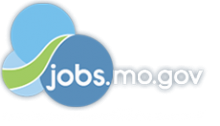 Job Information
Motrex LLC

Hiring Vets for Recycling Ops!

in

Forest City

,

Missouri
Overview
Element Resources, one of the leading Battery Recycling companies in the country is hiring Recycling Smelter Operators. Did you know that batteries are the most recycled product in the world with a more than 99 percent recycling rate? Element provides an essential supply of recycled products to America's battery manufacturers to produce high quality, top performing batteries to power cars, trucks and forklifts, which are vital to keeping our country's supply chain running.
A Recycling Smelter Operator generally is responsible for operating a piece of equipment or performing tasks at the direction of the supervisor. The Operator may also work with a senior operator to carry out operations in an operating system or unit; the operator may be asked to perform as part of a team. The operator is also responsible for performing work in a safe and environmentally responsible manner.
Successful candidates must have mechanical ability and accurate math and measurement skills. Be able to control output of various machines in order to produce quality parts that are within required specifications. Meet or exceed production quantity goals set forth each day. Finally, candidates should have the ability to work in a team based industrial environment.
Applicants MUST be available to work second and third (or night) shifts.
Element Resources offers a strong benefit package that includes the following:
Medical, prescription, dental and vision plans

Short-term, long term disability and employee life

401(k) plan

Paid Time Off

Paid Holidays

Element pays the majority of your benefit contribution costs

Most benefits are effective on your date of hire
Jobs available in the following locations:
IN - Muncie
MO - Forest City
Responsibilities
The duties assigned to an Operator may vary with the area assigned. Specific duties are described in operating instructions for each area or piece of equipment. Duties will include, but not be limited to, the following:
Load and operate high-speed blenders

Operate blending/milling equipment

Operate smelters and spray dryer, record temperature at specified intervals

Empty smelter.

Package material for shipments, including weight and quantities

Operate a fork and/or lift truck

Perform any other tasks as assigned by a supervisor.

Train other Operators when assigned to do so by supervisor.

Work with minimal supervision

Work in a safe and environmentally sound manner

Clean and lubricate all equipment

Maintain good housekeeping

May be required to relieve other Operations

Any other miscellaneous duties
Qualifications
Able to operate equipment basic power and hand tools and possibly some heavy equipment such as a forklift, man-lift, etc.

Able to understand and follow both verbal and visual instructions regarding plant safety and operations.

Comprehend and apply basic math skills e.g. addition, subtraction, etc.

Able to satisfy a Pulmonary Function Test within OSHA standards and wear a respirator

Regular attendance is a requirement for this position.

Must be able to lift, bend, reach and twist with loads for periods of time. Throughout the day, actual lifting may be from 15 to 50 lbs. and up to 100 lbs. on an infrequent basis.
PREFERRED:
Recycling, smelting, metallurgical processing plant experience, or other relevant industrial experience (manufacturing, factory)

Working knowledge of pumps, flow processes, e.g. throughput, valves, and electrical and understanding units of measurement e.g. psi, flow rate, gpm, amps, etc.

High School Diploma/ GED Required and or technical/vocational training
EEO Statement
Element Resources is an equal opportunity employer where an applicant's qualifications are considered without regard to race, color, religion, sex, national origin, age, disability, veteran status, genetic information, sexual orientation, gender identity or expression, or any other basis prohibited by law.
About Statement
Element Resources (elementrellc.com) is one of the largest battery recycling companies in the United States. Recycling recovers 99% of all lead received at our recycling centers. Every year we recycle millions of pounds of lead and recover and neutralize millions of gallons of sulfuric acid. Our robust, highly controlled recycling process is a critical part of our commitment to environmental sustainability.
Job Locations IN-Muncie | MO-Forest City
Requisition ID 2020-2794
Category (For Candidate Searching Only) Recycling - Operations
Position Type Regular Full-Time
Location : Address 2601 W. Mt Pleasant Blvd.
Location : Postal Code 47302
#elementrellc