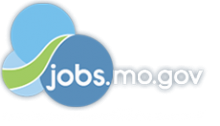 Job Information
U.S. Army Medical Command

Medical Technician

in

Fort Leonard Wood

,

Missouri
Summary
About the Position: This permanent position is located with the General Leonard Wood Army Community Hospital, DCNHS, Department of Pathology, Fort Leonard Wood, Missouri.
Responsibilities
Execute a variety of diagnostic tests from routine to very complex.
Screen cultures for pathogens or parasitic organisms and subsequent testing; microscopic examination of blood smears, routine and microscopic examination of urine and other body fluids.
Operate State of the Art elaborate and complex medical laboratory equipment in each section of the laboratory and perform preventive maintenance, troubleshooting, and reprogramming analyzer computers when needed.
Perform quality control in each section and verify validity of test results accordingly.
Requirements
Conditions of Employment
Qualifications
Who May Apply: US Citizens In order to qualify, you must meet the education and/or experience requirements described below. Experience refers to paid and unpaid experience, including volunteer work done through National Service programs (e.g., Peace Corps, AmeriCorps) and other organizations (e.g., professional; philanthropic; religious; spiritual; community; student; social). You will receive credit for all qualifying experience, including volunteer experience. Your resume must clearly describe your relevant experience; if qualifying based on education, your transcripts will be required as part of your application. Additional information about transcripts is in this document. Specialized Experience: One year of specialized experience which includes: 1) performing moderately difficult and complex laboratory examinations and procedures; 2) setting up equipment, instruments for testing; 3) calibrating various analyzers and running quality control samples on all instruments; and 4) performing laboratory testing in each of the following areas of a laboratory: Chemistry, Hematology, Urinalysis, Microbiology, or Phlebotomy. This definition of specialized experience is typical of work performed at the next lower grade/level position in the federal service (GS-06). Selective Placement Factor: This position requires a Medical Laboratory Technician Certificate obtained through written examination by a nationally recognized credentialing agency or State licensing body (i.e. AMT, ASCP). (NOTE: You must attach a copy of your Certificate with your application.)
Education
Some federal jobs allow you to substitute your education for the required experience in order to qualify. For this job, you may qualify if your education meets the definitions below: Education: One full year of graduate level education in a field directly related to the work of the position, such as medical technology, chemistry, or biology. (NOTE: You must attach a copy of your transcripts for verification.) OR Combination of Education and Experience: A combination of education and experience may be used to qualify for this position as long as the computed percentage of the requirements is at least 100%. To compute the percentage of the requirements, divide your total months of experience by 12. Then divide the total number of completed graduate semester hours (or equivalent) by 18. Add the two percentages. (NOTE: You must attach a copy of your transcripts for verification.) FOREIGN EDUCATION: If you are using education completed in foreign colleges or universities to meet the qualification requirements, you must show the education credentials have been evaluated by a private organization that specializes in interpretation of foreign education programs and such education has been deemed equivalent to that gained in an accredited U.S. education program; or full credit has been given for the courses at a U.S. accredited college or university. For further information, visit: http://www.ed.gov/about/offices/list/ous/international/usnei/us/edlite-visitus-forrecog.html
Additional Information
Direct Deposit of Pay is required. Selection is subject to restrictions resulting from Department of Defense referral system for displaced employees. If you have retired from federal service and you are interested in employment as a reemployed annuitant, see the information in the Reemployed Annuitant information sheet. This is a Career Program (CP) 53 - Medical position. Multiple positions may be filled from this announcement. Salary includes applicable locality pay or Local Market Supplement. When you perform a Civilian Permanent Change of Station (PCS) with the government, the Internal Revenue Service (IRS) considers the majority of your entitlements to be taxable. Visit https://www.dfas.mil/civilianemployees/civrelo/Civilian-Moving-Expenses-Tax-Deduction/ for more information. If you are unable to apply online or need to fax a document you do not have in electronic form, view the following link for information regarding an Alternate Application. Payment of Permanent Change of Station (PCS) costs is not authorized, based on a determination that a PCS move is not in the Government interest. Relocation/Recruitment Incentive MAY be authorized. Applicants must be able to fulfill credentialing requirements and obtain and maintain appropriate/relevant clinical privileges if applicable. Positions filled from this vacancy may have been scheduled to transfer to the Defense Health Agency (DHA) no later than 30 Sept 2021in accordance with the provisions of Section 702 of the National Defense Authorization Act for Fiscal Year 2017, Public Law 114-328.The Act directed the DHA to take responsibility for the administration (i.e., authority, direction, and control) of military treatment facilities beginning 1 Oct 18. Employees will become DoD employees upon to transfer to the DHA. This position will support the Federal Government's response efforts to COVID-19. Other Advantages: Employees at Fort Leonard Wood may have the following available: work-out facilities, golf course, swimming pool,tennis courts, rental program (e.g. pop-up campers and trailers), ample free parking, a youth center and childcare services. Fort LeonardWood employees may also have access to the fort Leonard Wood Lake of the Ozarks Recreation Area (LORA). LORA is a great place toget away from all the worries of every-day life. This is an open continuous announcement for Medical Technician. Initial cutoff will be 2 weeks from the opening date of the announcement. Recruitment will continue through the closing date to fill positions as they become vacant. Applications are valid for 3 months in the system. Applicants must reapply after the 3 month time period expires to remain active. *Once selections have been made, this announcement will be closed without further notice.**