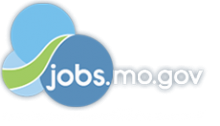 Job Information
Boehringer Ingelheim

Research Biologist, Clinical

in

FULTON

,

Missouri
Boehringer Ingelheim is an equal opportunity global employer who takes pride in maintaining a diverse and inclusive culture. We embrace diversity of perspectives and strive for an inclusive environment which benefits our employees, patients and communities.
Description:
The "Research Biologist, Clinical" executes and controls technical functions required in Clinical Research and Development studies. These are mainly technical laboratory and animal work (e. g., parasite isolation and propagation; support to animal model development; inoculation of animals; injections, blood sampling, necropsy, parasite counts, observations, etc.). The incumbent is part of the Scientific staff and supports the Clinical Scientists not only with collection of data, but also with review of documents, distribution of approval documents to staff, monitoring the status of studies, responding to study reports, data entry, data collation and preparation of study notebooks as necessary. As needed, the Research Biologist can participate in other administrative tasks related to study programs.
As an employee of Boehringer Ingelheim, you will actively contribute to the discovery, development and delivery of our products to our patients and customers. Our global presence provides opportunity for all employees to collaborate internationally, offering visibility and opportunity to directly contribute to the companies' success. We realize that our strength and competitive advantage lie with our people. We support our employees in a number of ways to foster a healthy working environment, meaningful work, diversity and inclusion, mobility, networking and work-life balance. Our competitive compensation and benefit programs reflect Boehringer Ingelheim's high regard for our employees.
Duties &Responsibilities:
With guidance,performs study procedures as assigned, involving inoculation of trial animalswith organisms (parasites, bacterial inoculum, etc.), administration ofexperimental material, blood sampling, necropsy, health observations, etc. Theincumbent also contributes to the implementation of animal models in either thetarget or surrogate animal species and to general in vitro and/or ex vivo studyprocedures as required.

Responsible for thedevelopment of laboratory techniques, ensuring accurate and timely laboratoryservice in support to the conduct of clinical studies.

With guidance,contributes to analytical, parasitological, microbiological, or cell cultureprocesses based on analysis of data gathered during studies orprocess/method/animal model development.

Participates as amember of the Clinical R&D team by assisting in the origination of thestudy protocol, conducting pre-study and ongoing study functions including, butnot limited to, designing of study report forms, notebook preparation, datacollection, initiating calendar of events and other technical/administrativestudy-related functions as needed.

Assists withInvestigator training, test substance preparation, randomization and logistics,collection and capture of study data, reporting remarkable events, and draftingof study reports.

Assists with thecreation of site-specific technical SOPs ensuring adherence to legal andcorporate biosafety/biosecurity and animals welfare regulations.

Also assumes role ofthe Clinical Operations (i.e. Monitoring, Study Coordinator, Data QC) asrequired; conducting review of portions of data, data entry, and helping withthe preparation and collation of trial reports in compliance with GCP/GLP/BIAHprocedures.

Complies with allapplicable regulations governing the Animal Health Industry (GCP, GLP, AnimalWelfare, Regulatory requirements, etc.). Ensures that work performed in area ofresponsibility is conducted in a safe and compliant manner. Maintains properrecords in accordance with SOPs and policies.
Requirements:
B.S. degree (preferred),or Associates degree, or equivalent from an accredited institution in an arearelated to biology; or three (3) years of experience related to animalresearch.

Laboratoryexperience is a plus.

A basic level ofanimal handling experience is required.

Good verbal andwritten communication skills (correspondence, protocols, reports, etc.).

Must rapidlyassimilate knowledge of GCP/GLP regulations and BIAH procedures as necessary.

Knowledge and skillswith Microsoft Office (Microsoft Word and Excel) and ability to learn Clinicaland Laboratory Data Management System software.

Strong organizationskills and attention to detail are essential.

Must be able tocollect and handle data to meet GxP, GCP, and GLP requirements.

Must be able to workdirectly with both target animals and pathogens.

Must be familiarwith and ensure for compliance with legal and corporate biosafety/biosecurityprocedures.

Good interpersonalskills.

A collaborative teamplayer.

Possesses a customerservice orientation, delivering results and executing in a fast and focusedmanner.

Good organizationalskills with quality orientation.

Effective timemanagement.

Ability to work withsome level of independence.

High degree ofattention to detail. Ability to find errors or inconsistencies others may miss.

Exhibits integrityand trust.

English: Fluent(read, write and speak).
EligibilityRequirements:
Must be legallyauthorized to work in the United States without restriction.

Must be willing totake a drug test and post-offer physical (if required).

Must be 18 years ofage or older.
Who We Are:
At Boehringer Ingelheim we create value through innovation with one clear goal: to improve the lives of patients. We develop breakthrough therapies and innovative healthcare solutions in areas of unmet medical need for both humans and animals. As a family owned company we focus on long term performance. We are powered by 50.000 employees globally who nurture a diverse, collaborative and inclusive culture. Learning and development for all employees is key because your growth is our growth.
Want to learn more? Visit boehringer-ingelheim.com and join us in our effort to make more health.
Boehringer Ingelheim, including Boehringer Ingelheim Pharmaceuticals, Inc., Boehringer Ingelheim USA, Boehringer Ingelheim Animal Health USA Inc., Boehringer Ingelheim Animal Health Puerto Rico LLC and Boehringer Ingelheim Fremont, Inc. is an equal opportunity and affirmative action employer committed to a culturally diverse workforce. All qualified applicants will receive consideration for employment without regard to race; color; creed; religion; national origin; age; ancestry; citizenship status, marital, domestic partnership or civil union status; gender, gender identity or expression; affectional or sexual orientation; pregnancy, childbirth or related medical condition; physical or psychiatric disability; veteran or military status; domestic violence victim status; genetic information (including the refusal to submit to genetic testing) or any other characteristic protected by applicable federal, state or local law.
Organization: US-Boehringer Ingelheim Animal Health
Title: Research Biologist, Clinical
Location: Americas-US-MO-Fulton
Requisition ID: 211765