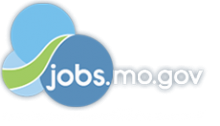 Job Information
The MENTOR Network

Maintenance Worker

in

Harrisonville

,

Missouri
Maintenance Worker Primary Location: United States-MO-MOHarrisonville Function: Maintenance/Housekeeping/Food Services
Due to the ongoing public health concerns regarding COVID-19, as your application progresses, you will be asked to participate in virtual interviews. We thank you for your flexibility and understanding as we focus on the safety and well-being of those we serve, our employees, and our candidates.
Missouri MENTOR is seeking a maintenance worker to maintain the physical facility, grounds and all equipment in good working repair to ensure a safe, attractive and enjoyable living environment for the individuals receiving services.
Description
Maintains ongoing preventative maintenance program.
Repairs and maintains kitchen, housekeeping, and other mechanical equipment, including heating and air conditioning units, electrical and plumbing fixtures, and laundry equipment.
Inspects and repairs all damages to hallways, walls, ceilings, floors, roofs, and rooms.
Paints and refinishes building surfaces.
Orders and maintains necessary maintenance supplies.
Provides necessary maintenance of all tools and equipment.
Maintains fire alarm system, including smoke and heat detectors, fire pulls and fire extinguishers. Maintains sprinkler systems and assists with quarterly inspections. Assists in disaster plans as appropriate.
Maintains appliance motors, room exhaust fans/hood suppression systems, pumps and miscellaneous equipment on a monthly basis or as recommended by the manufacturer.
Monitors and assists in basic maintenance of facility vehicles.